Gingerama 2018 suspended, NIA to construct new home for Gingerland festival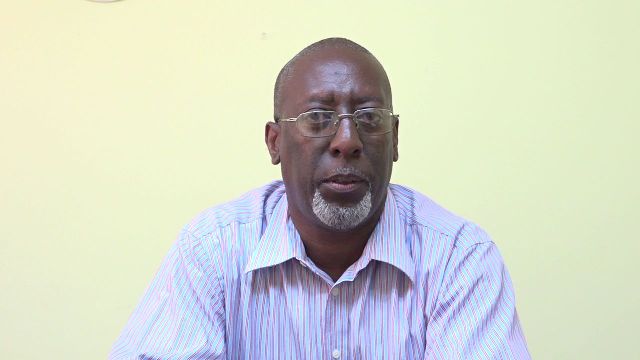 NIA CHARLESTOWN NEVIS (November 06, 2018) — The Nevis Island Administration (NIA) plans to construct a permanent home for the community-based cultural festival Gingerama at Market Shop. Construction is expected to commence in December, prompting the Gingerama Committee to suspend the 2018 festival to make way for construction.
Mr. Abonaty Liburd, Executive Director of the Culturama Secretariat in the Ministry of Culture, made the announcement on November 02, 2018, in an interview with the department.
"The Nevis Island Administration has taken the decision to construct a permanent facility to house the community festival Gingerama. This facility will be constructed at the site in Market Shop.
"By virtue of the fact that construction is expected to begin before year end the Gingerama Committee has decided to not have the Gingerama festival which is usually late November early December and so we have decided to not have the festival this year," he said.
However, in the interim, the committee intends to host an all-night fundraiser dubbed Volcanic Fusion at the Cultural Village on Friday, November 30, 2018, in Charlestown to secure funding to host Gingerama 2019.
Mr. Liburd urged the public to support the event which will include musicians from both Nevis and St. Kitts.
"It would be a night of musical entertainment. We will have the Grand Masters Band out of St. Kitts, the Kollision Band. We will also have DJ Toro out of St. Kitts and our own Extasy Sounds featuring DJ Woodis and that is going to be an all-night affair at the Cultural Village. It would begin at 9 p.m. and go right until 5 a.m.
"Admission fee for that event is going to be just $25. We would want to encourage the whole of Nevis to support the Gingerama Committee's efforts to raise funds that would go towards the staging of Gingerama 2019," he said.
Mr. Liburd noted that the NIA's decision to construct the new facility for the festival, was born out of an initiative by Hon. Eric Evelyn, Minister of Culture and Area Representative for Gingerland, who has been serving as  Chairman of the of the festival's committee since 2016 when the people of the area decided to revive the community festival.
"Minister Evelyn was chosen as the chairman, and so, on becoming Minister of Culture he would have taken that initiative to the administration and they have gone ahead with his suggestion, and so we will have the construction of this brand new facility in Gingerland," he said.
On completion, the facility will have a dual purpose. It will also be available to the people of Gingerland to practice various cultural disciplines.