Hanley's Road Rehabilitation Project on schedule; on budget, says Jr. Minister Liburd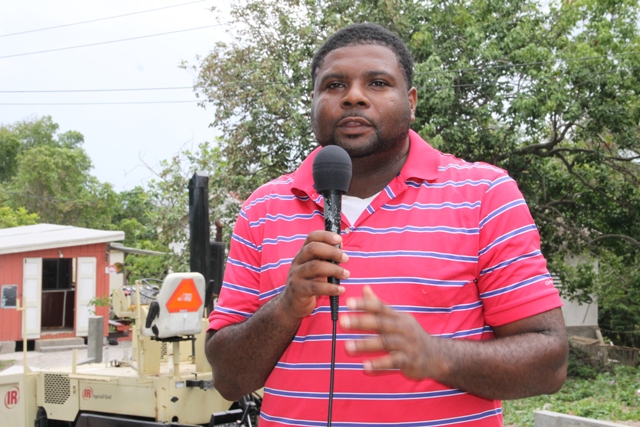 NIA CHARLESTOWN NEVIS (October 10, 2015) — Junior Minister in the Ministry of Communications, Works and Public Utilities Hon. Troy Liburd, says he is satisfied with the progress of the $8 million Nevis Island Administration (NIA)-funded Hanley's Road Rehabilitation Project.
Mr. Liburd made the comment, when the Department of Information visited the project on October 09, 2015. Work commenced on the project earlier this year. The 12-month-long project executed by the Public Works Department, is expected to conclude in the first quarter of 2016.
"I would say that the project has proceeded very well. It's on schedule. It's also on budget so far and hopefully, at the end of the project we would have spent about $8 million here.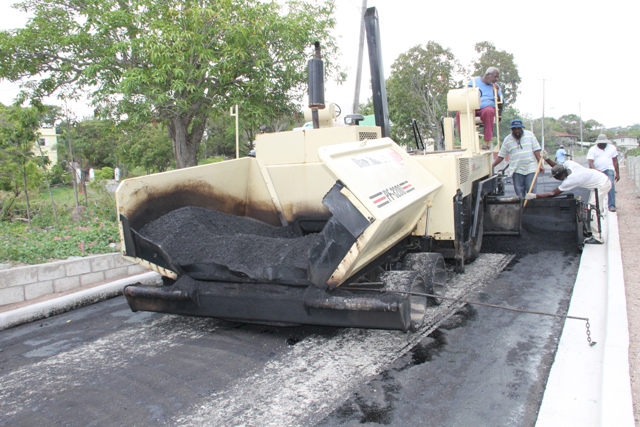 "The good thing about this project, is that most of the work is being done locally. The walls the curbs everything was done by either the Public Works Department or our very own local contractors here on island," he said.
The project involves the widening and resurfacing of the Hanley's Road throughway from the St. Georges Anglican Church to the end.
It includes the resurfacing of some tributary roads, the upgrade of water mains by the Nevis Water department, the upgrade and relocation of low voltage utilities (telephone and cable lines) and the relocation and upgrade of high voltage electricity utilities.
In the process, undesirable material has been excavated, some of the previous roadway removed and the sub base material replaced and compacted.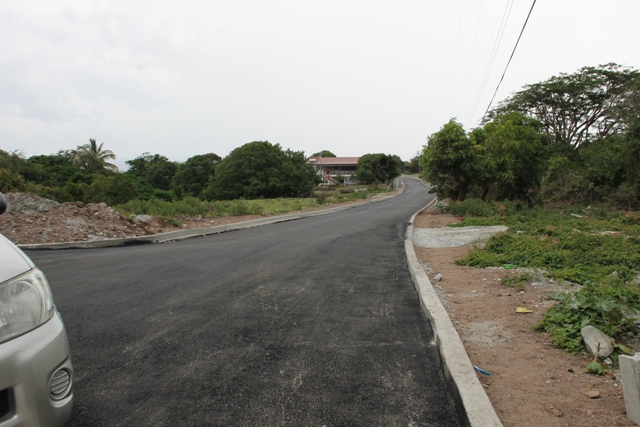 Mr. Liburd added that the project was bringing money to the pockets of Nevisians because what is not going into construction goes into the pockets of those working on the project.
He noted that the first layer of asphalt had been applied to the base. However, nearing the end of the project the finishing layer would be applied on top of the road.
According to the Jr. Minister, on completion of the Hanley's Road project, commuters would be pleased with the finished product because it would no longer be a base with no asphalt.