Health Minister Brantley makes personal donation to CPS School Meals Programme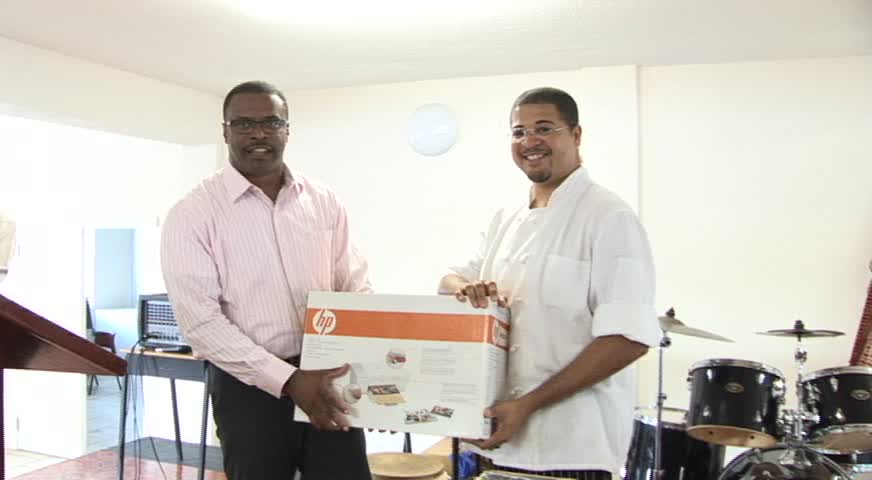 NIA CHARLESTOWN NEVIS (March 04, 2014) –Deputy Premier and Minister of Health in the Nevis Island Administration (NIA) Hon. Mark Brantley made a personal donation to the Charlestown Primary School (CPS) that would assist with the preparation of nutritious meals to the school's population.
On March 04, 2014, Mr Brantley presented a computer and printer to Master Chef Michael Henville, who is responsible for the supervision and preparation of meals in the School Meals Programme. In brief remarks the Minister expressed his willingness to assist.
"Chef Henville is here and he has been somewhat handicapped because he didn't have the access to a computer and a printer and so I am very pleased this morning to donate to Chef Henville at no cost to the Government, I must add, a full computer system, monitor, CPU and a printer, which we hope will assist him in his preparation and in his work.
"If he does what he is supposed to do, then I think Charlestown Primary School is going to be the beneficiary; the children here are going to be the beneficiaries and the children of Nevis and by extension the whole of Nevis are going to benefit. So Chef Michael Henville, I just wanted to present you with this as a personal gift, if you will, to the School Meals Programme from me and I trust and hope that it serves its purpose and it allows you to do what you do and make it a little easier for you in delivering the goods for the children and for the people of Nevis," he said.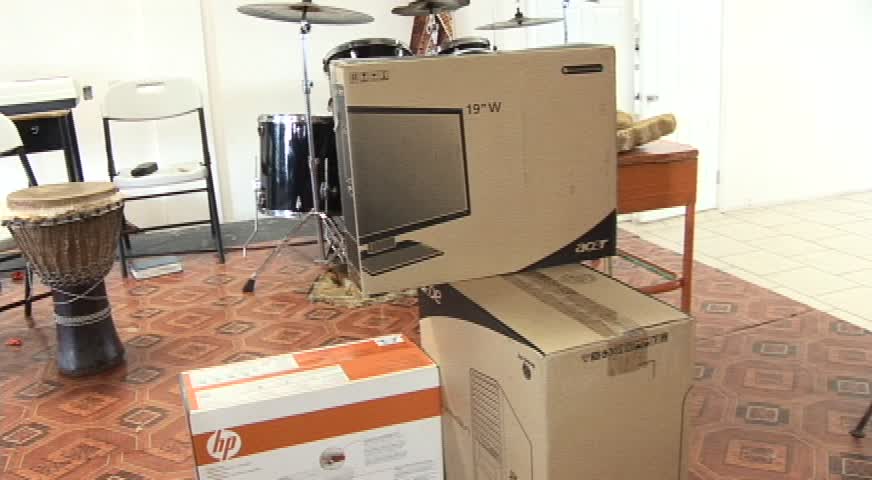 According to Mr. Brantley, the NIA through the Ministry of Health, under his watch, had hired Master Chef Michael Henville to ensure that the students of the CPS were getting the best meals possible under the School Meals Programme.
"I think it [computer system] is something that is going to be valuable and useful for you. All of you would recognise that you are in the vanguard here at this school in the School Meals Programme and one of the things we have done is to hire a Master Chef in the person of Michael Henville, to ensure that for this programme we double down and ensure that the children are getting the best nutrition possible.
"Inter Primary coming up, we don't know what's going to happen. So we are trying to do our best to ensure, that not just at this school but at all of the other schools, that the nutritional content of the meals is improved," he said.
Meantime, in response, Chef Henville thanked Mr. Brantley and the Ministry of Health for the equipment which he noted would enhance his work.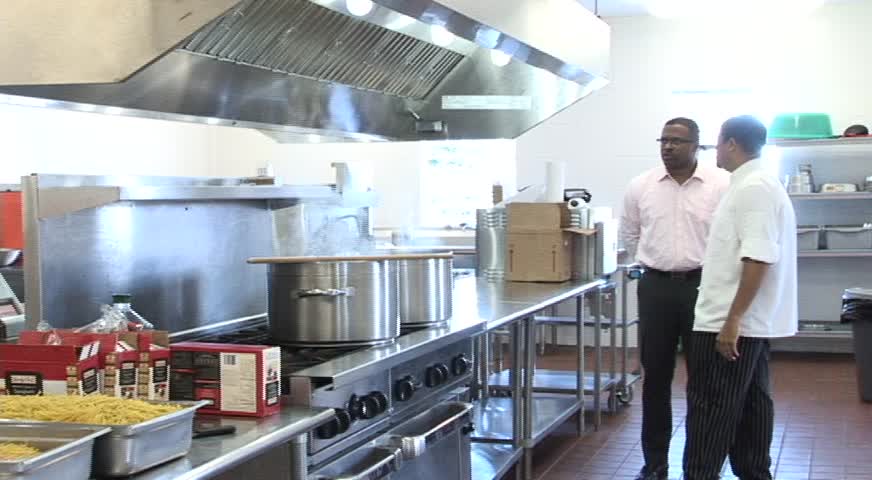 "Thank you Mr. Brantley and we want to thank the Ministry of Health for wonderfully getting this equipment to me. It most definitely will help me.
"I want to be more efficient in my work and to just be able to do the things I couldn't do in the past a little bit easier now which is very, very helpful. It would also help me help you guys [CPS] some more and so I am very grateful and very humble to be receiving this brand new computer system," he said.
Following the presentation Chef Henville led the Minister on a brief tour of the CPS cafeteria where the meals for the school's feeding programme are prepared under his supervision.