Hon. Mark Brantley, new Premier of Nevis sworn in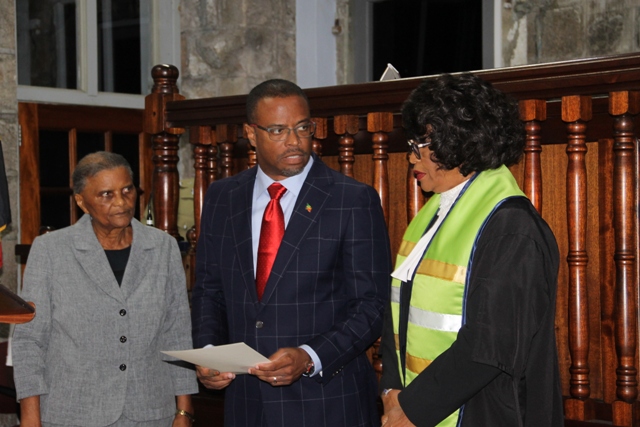 NIA CHARLESTOWN NEVIS (December 19, 2017) — Honourable Mark Brantley is the new Premier of Nevis. He became the fourth Premier of the island at special sitting of the High Court in Charlestown on Tuesday December 19, 2017.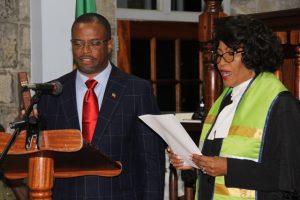 At the ceremony, Mr. Brantley was presented with his Instruments of Appointment by Her Honour Mrs. Marjorie Morton, Acting Deputy Governor General of St. Kitts and Nevis, while the Oaths of Allegiance and Secrecy were administered by Her Ladyship the Hon. Justice Pearletta Lanns.
The ceremony which was witnessed by a courtroom parked with colleagues, family, friends and well-wishers, came hours after Mr. Brantley's Concerned Citizens Movement (CCM) party swept the Nevis Island Assembly Elections the day before with a 4-1 victory.
Mr. Brantley will be sworn into office along with his Cabinet at a ceremony, at an appointed date and time to be announced shortly.