Implementation of new bus stops in Charlestown going smoothly; two ticketed day one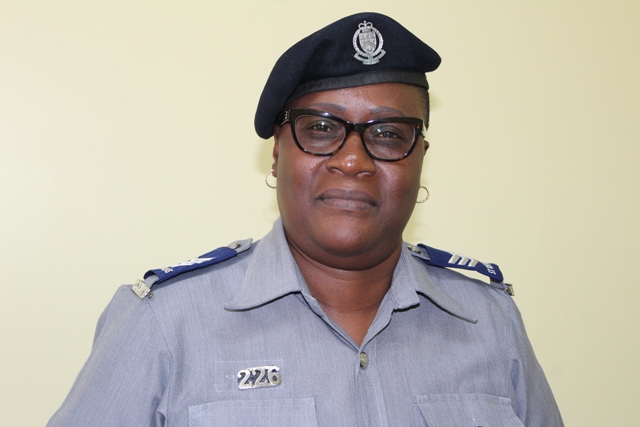 NIA CHARLESTOWN NEVIS (November 01, 2018) — Sgt. Marva Chiverton, Head of the Traffic Department in the Royal St. Christopher and Nevis Police Force, Nevis Division confirmed that though the implementation of additional bus stops in and around Charlestown rolled out smoothly on October 31, 2018, two persons were issued with tickets for not adhering to the new traffic signs.
The senior police officer spoke to the Depa
rtment of Information on November 01, 2018, one day after the new pick up and drop off allocated stops took effect in and around the capital, to eliminate escalating traffic congestion which was plaguing the capital.
"The public is aware that the bus stops became operational on October 31, 2018. So far everything ran smoothly. Two persons were ticketed yesterday," she said.
The Traffic Department's records indicate that at present there is a total of 164 buses registered on Nevis, of which 100 are operational. Sixty-five come from the Gingerland area and 35 on the windward side of the island.
Meantime, Mr. Davron Maynard, Vice President of the Nevis Bus Association encouraged all bus drivers to adhere to the new traffic regulations.
"Not only members of the association but all the bus drivers are supposed to adhere to the bus stops…so anywhere in between those locations, if you see a bus stop you have to stop by the bus stop because if you don't stop by the bus stop you will be ticketed and the association has no responsibility if you are ticketed by the Police…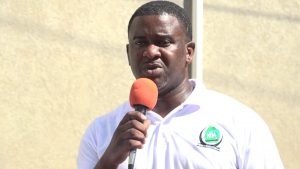 "The main purpose really of the bus stops in town is to target the bus drivers because we realise that there's a drastic increase of vehicular traffic in Nevis. So if you stop here and stop there and stop there, you are going to cause traffic congestion easily. The bus stop, as well, is for road and traffic safety," he said.
Mr. Maynard said in the case of the members of his association, they had always been urged not to stop indiscriminately.
He also had some advice for owners of private vehicles and cautioned them to be careful.
"As a private vehicle driver, once you see a bus stop, you know that a bus is stopping, expect a passenger to be getting off the vehicle and crossing the road so you have to be very careful," he said.
Mr. Charles Liburd, the association's Public Relations Officer called on the bus passengers to cooperate with the bus drivers and assist them to adhere to the new traffic regulations involving the new pick up and drop off points in and around Charlestown and to avoid breaking the law.