Investor confidence in Nevis remains high, says Junior Minister Liburd
NIA CHARLESTOWN NEVIS (JUNE 14, 2017) –– Investor confidence on Nevis remains high. Hon. Troy Liburd, Junior Minister in the Ministry of Communication and Works in the Nevis Island Administration (NIA), says the evidence lies in the number of ongoing projects by the private sector.
The Minister's comment came on June 13, 2017, after a tour of five properties – Tower Hill, Nevisian Sunset, Paradise Beach Expansion, Four Seasons Resort and the Four Seasons Resort Estates – all engaged in some of the ongoing projects on the island. He joined a team from the Physical Planning Department and the Ministry of Communication and Works.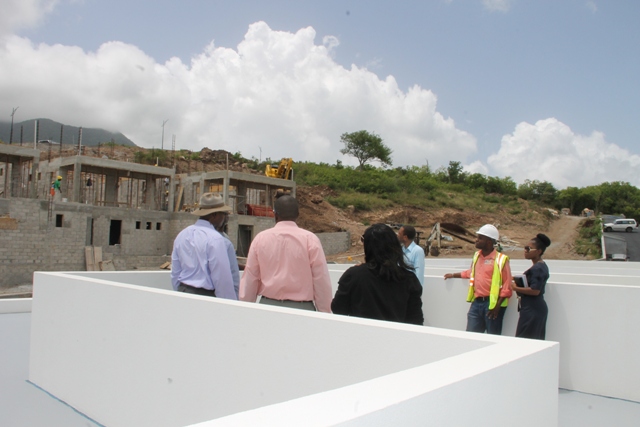 "I am very pleased by what we saw today. We saw a wide array of things being done here on the island. These projects they show that the private sector has confidence and that the private sector is indeed doing things on the island…and it shows that development is continuing on Nevis and that people are willing to invest," he said.
The tour was designed to provide a first-hand look at the work being done by the private sector and to ensure that the projects were being conducted in a sustainable manner that is beneficial to the people of Nevis.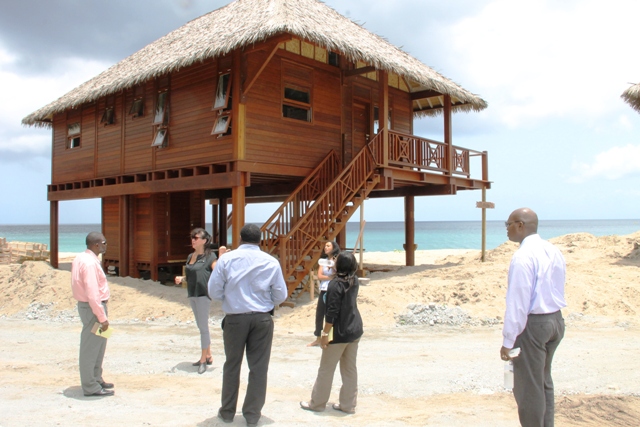 Mr. Liburd, also commented on the local workforce engaged in some of the projects. He said in the Tower Hill Project, there are between 60 to 70 full time employees with other staff who come in on a temporary basis.
At the Nevisian Sunset Project at Colquhoun Estate, above the village of Cotton Ground, he said there are between 30 to 40 permanent employees.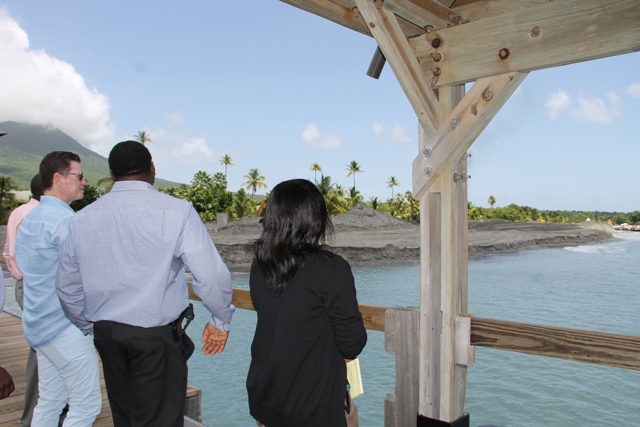 The Four Seasons Resort is engaged in a dredging project and is preparing for renovation work to the facility.