Ivor Walters Primary Celebrates 46th Anniversary with Beautification Exercise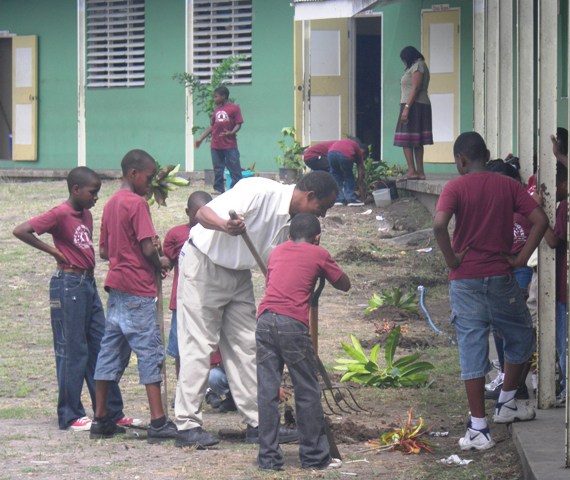 NIA-CHARLESTOWN, NEVIS (September 30TH, 2011) — Students, teachers and members of the Brown Hill community dug into the soil as part of a beautification exercise in honour of the Ivor Walters Primary School's [IWPS] 46th anniversary.
The event, which promoted unity and love, was held at the school on Sept. 13 and formed part of an ongoing initiative to improve the school's aesthetic appeal.
This was revealed by the school's Deputy Principal, Mr. Wilroy Gerald, during an exclusive interview with the Nevis Island Administration's Department of Information.
"What we have been doing throughout the day is to beautify the surroundings.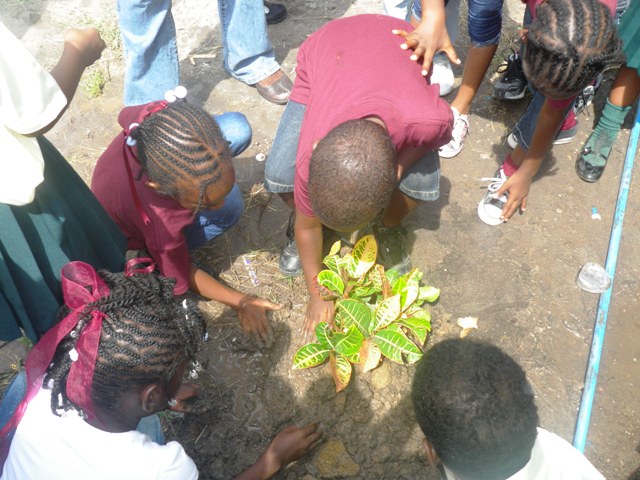 "We had intended to do much morebut because of the weather conditions we were unable to do it but we are going to continue the beautification and the planting of the crops in the garden," he said.
The Ivor Walters Primary School, formerly the Prospect Primary School, caters to residents of Cherry Garden, Brown Hill and other neighbouring villages.
Named after former educator, the late Mr. Ivor Walters, students of IWPS have worked assiduously at living up to the institution's motto "Aim at the stars and you will reach the sky."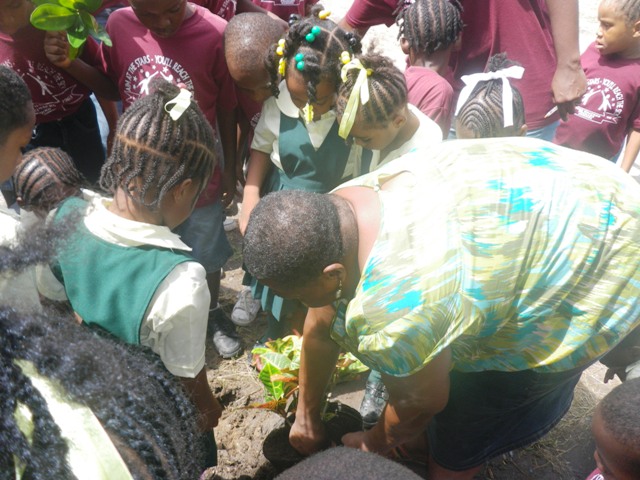 Noting that the school "opened its doors way back on the 13th of September 1965," Mr. Gerald expressed satisfaction with the anniversary activity and said he looked forward to the continuation of the beautification exercise.