Joycelyn Liburd School declared winner of the Nisbet's Plantation Tourism Primary Schools quiz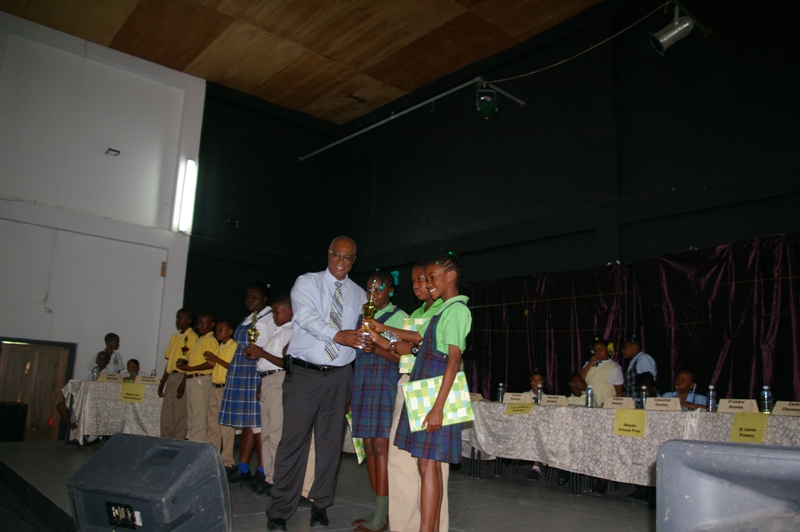 Charlestown,Nevis–(Thursday,February 9, 2012)
Premier and Minister of Tourism, the Hon. Joseph Parry, congratulated the Joycelyn Liburd Primary School for winning the annual Nisbet's Plantation Beach Club Primary Schools Quiz on Wednesday, Feb. 8th, 2012.
"I commend Kervinica Webbe and McKebou Tross for doing a fine job on the quiz. I also thank the teachers and parents for working with the students and instilling the knowledge that led them to be winners," commented the Premier, after distributing trophies and gifts to the participants.
The three-round competition hosted by the Ministry of Tourism as part of Tourism Week 2012 was conducted by Quiz Master Ms. Claudia Walwyn, and included questions on Culture, Environment, Geography and Caribbean Tourism. Held at the Nevis Cultural Centre the event attracted government officials, parents, teachers, students and well wishers.
Chief organizer, Tourism Officer Ms. Vanessa Webbe saluted the teachers, parents and students for making the day's event "outstanding", stating that she learned much about Nevis Culture and the Environment from the questions asked and answers given during the quiz.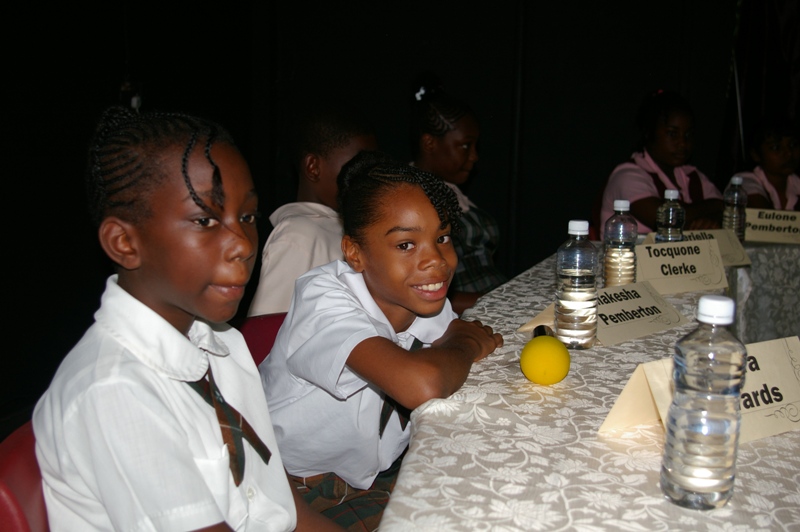 "I applaud each and everyone for taking time out of their busy schedules in order to make this activity memorable, especially Nisbet's Plantation Resort who has generously sponsored this event, year after year," said Ms. Webbe.
Tourism Week 2012, which climaxes Sunday (Feb. 12) with Horse Racing at Indian castle, is being held under the theme, "Linking Generations, Bridging Cultures".