Leaders in Nevis education system should not operate in isolation, PEO Wilkin says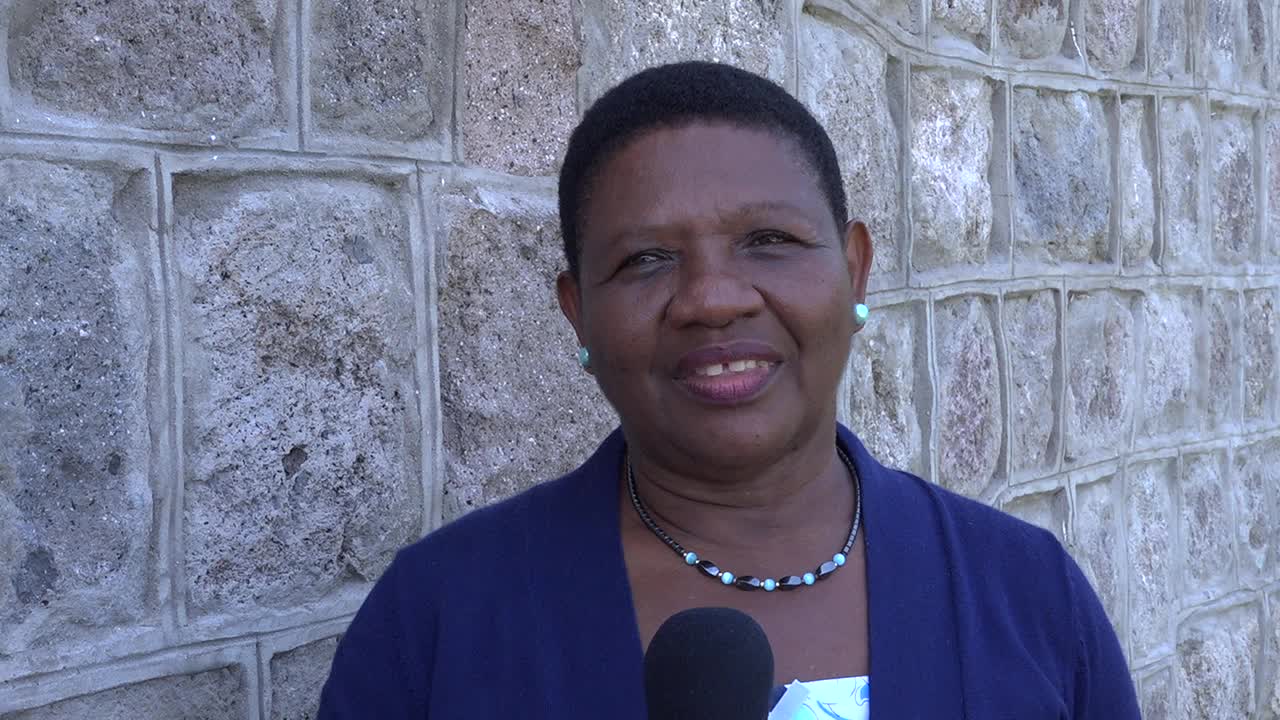 NIA CHARLESTOWN NEVIS (August 25, 2017) — In an effort to achieve goals set out by the Department of Education to improve the lives and educational outcomes of the young people they serve, Mrs. Palsy Wilkin, Principal Education Officer (PEO) in the department, believes that leaders in the education system should not operate in isolation.
Mrs. Wilkin was at the time delivering remarks at the start of a one day training workshop hosted by the department for Education Officers, primary and secondary school principals, Early Childhood Education Supervisors and guidance counsellors. It was held at the Anglican Church Hall on August 25, 2017.
"These goals span the international, regional, national, local, school-level and we can't meet these goals effectively or efficiently if we work in isolation. You must come together as a team if we are to reach all our goals," she said.
Mrs. Wilkin noted that the participants would be exposed to the linkages between global Sustainable Development Goals, Organisation of Eastern Caribbean States (OECS) regional strategies and the national policies which all aim to better serve the youth and to prepare them for the future.
The session would also provide an opportunity in which the participants could begin the process of thinking through what is needed to make some of the goals a reality in their respective schools.
It is an initial session which will be followed up with more concrete sessions related to the school improvement plans on Nevis.
The morning sessions were conducted by Ms. Zahnela Claxton, Director of Youth on Nevis and Dr. Neva Pemberton, Chief of Education Planning for St. Kitts and Nevis. During the afternoon session Ms. Sandra Maynard, Director of Social Services on Nevis will sensitise participants to the Child Protection Act and ways in which schools, the department, Ministry of Education and the Social Services Department must collaborate moving forward.