Min. of Social Development to host Regional Women's Forum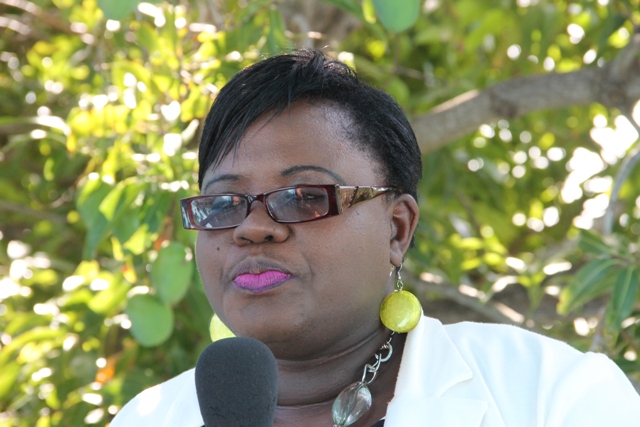 NIA CHARLESTOWN NEVIS (March 17 2017) – In keeping with its continued commitment to women's empowerment within the context of the new Sustainable Development Agenda, the Ministry of Social Development in collaboration with the Organization of American States (OAS) and the Commonwealth Women Parliamentarians (CWP) will on March 22-23 2017, convene a two-day Regional Women's Forum. It will be held at the Mount Nevis Hotel from 9:00 a.m. to 3:30 p.m.
The initiative, which is the brain child of the Junior Minister of Social Development in the Nevis Island Administration (NIA), Hon. Hazel Brandy-Williams, is part and parcel of her and her Ministry's thrust to encourage women to take a more active role in leadership and to examine best practices throughout the region for implementing priority areas of development for women and girls.
The forum will invite presentations and engagement with expert facilitators drawn from the United Nations Development Program (UNDP), the University of the West Indies (UWI), the Commonwealth Secretariat, the Organization of American States (OAS) and regional parliaments.
Over the two day period, participants will be exposed to various topical issues concerning two main thematic areas: "Women in Leadership" and "the 2030 Sustainable Development Agenda".
This all important forum will bring together female leaders and professionals from across the OECS sub-region, including gender officers, youth ambassadors, religious leaders, business and professional women, health care workers, female representatives of all the political parties and students at the tertiary level of education.
The event forms part of a series of activities which are being held in observance of International Women's Day 2017, including the "1000 Women's March and Rally" which will be held on Wednesday March 22, commencing at 4:00 p.m. at the Old Cinema Complex and culminating at the Villa Grounds in Charlestown.
The March/Rally will be led by "super woman" Destra Garcia, who will provide entertainment and a message of standing in solidarity with our women. The celebrations will conclude with a Cocktail and Awards Ceremony on the evening of Thursday March 23 at 7:00 p.m., where the Nevis Performing Arts Centre (NEPAC) will come alive as women in Nevis who have served with distinction in various fields of professional and social endeavor are honoured for their commitment and sacrifice.
The Ministry of Social Development is proud to present this platform of recognition and engagement that encourages our women to stand up and #Be Bold For Change!