Minister of Community Development remarks at the Henry's Memorial Wesleyan Holiness Church Centennial Anniversary Service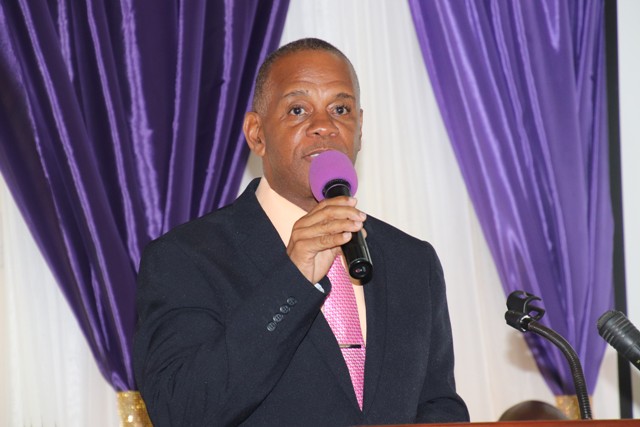 NIA CHARLESTOWN NEVIS (July 01, 2019) — The following are remarks made by Hon. Eric Evelyn at the Henry's Memorial Wesleyan Holiness Church on June 30 2019, at its Centennial Anniversary Service.
I deem it a privilege and honour to bring you warm greetings on this your Centennial celebration and I am indeed delighted that I am here to share in the joy of this extraordinary moment.  I salute the church for its solid contribution to the building of our community and the island.
This church would have started from very humble beginnings and has over the years blossomed into one of the most powerful religious institutions in Gingerland and Nevis on a whole, and making it a force to be reckoned with.  This church has contributed immensely to our community; the church has served and served with distinction.
I want us as we celebrate to remember the pioneers of this institution.  It is because of their vision why we are able to be here to celebrate today.  And so, we must pay homage to the founders and all who would have laboured in the work of this church.  Their hard work has certainly paid dividends.  I have had the privilege of knowing and having a very good relationship with many of the pastors of this church and I say to them thanks for your committed service.  We were extremely happy to have had you as part of us here in Hanley's Road.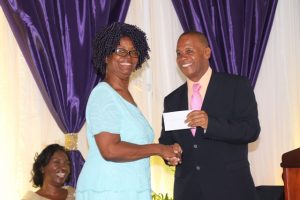 I am very proud to be associated with this church as it has positively impacted our community of Hanley's Road.  Our community has developed a reputation of being one of if not the most tranquil, peaceful and close-knit communities on the island and having the presence and ministry of this church must have played a major role in that.   I feel particularly close to this church as it has touched my life and many of my fellow villagers.  I must also add that this church has nurtured many of our outstanding citizens of this village.
As you celebrate please continue to be mindful of your purpose here on earth.  Never lose sight of your mandate bearing in mind that if ever our people and island needed prayerful support it is now.  You must continue to reach out to especially our young people so that they can refrain from anti-social behaviour and we can enjoy a society free of crime and violence and one where peace abounds.
I take this opportunity on behalf of the Nevis Island Administration, the good people of my constituency St George, Gingerland, and in particular the people of Hanley's Road, the Empire Sports Club, the Boys Together For Change and on my own behalf, heartiest congratulations to the Henry's Memorial Wesleyan Holiness Church on this your milestone anniversary.  May God continue to bless your Ministry in this part of his vineyard as you continue to touch, bless, inspire and impact lives in this our beloved country and further afield.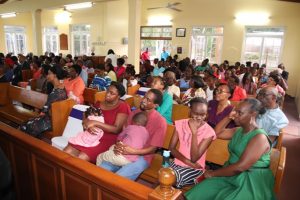 I pledge the continued support and partnership of the Nevis Island Administration as together we strive for a better and more peaceful Nevis for all.  May we continue to live more enriching lives as a result of your ministry.
I want to especially commend the current leader Pastor Salome James and all of the faithful workers of the church for a job very well done.
I wish you another 100 more.
Congratulations and may God bless us all.