Ministry of Health Underscores Commitment to Healthy Eating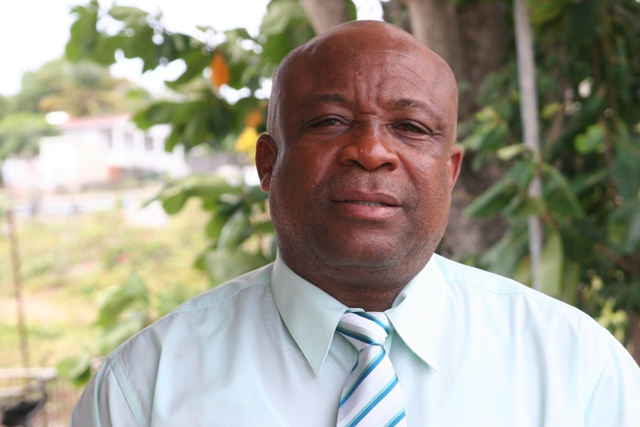 Minister of Health in the NIA the Honourable Hensley Daniel
CHARLESTOWN NEVIS (October 8, 2010) — The Ministry of Health on Nevis has once again recorded its commitment to efforts promoting healthy diets among citizens and residents on the island.
In a recent address, Minister of Health in the Nevis Island Administration [NIA] the Honourable Hensley Daniel said that the NIA seeks to encourage "a wrap around concept" where, according to him "health will be wrapped around agriculture and wrapped around trade."
Minister Daniel appealed to Nevisians to change the way they normally think by using the recently launched National Food Based Dietary Guidelines as a manual for healthy living.
"There is a view in our society that we can eat all we want when we're young because when you're young nothing much will happen to you so you can eat the sugars and all the other bad things, then when you reach forty or fifty then you begin to treat the things that have developed over twenty or thirty years. I think these guidelines will say to us that we should begin immediately and target the young people.
"I believe that in Nevis we are in a good position to do prevention programmes. Things have not gone out of whack so that we have to spend a whole lot of money on curative care. I still believe [though that] we can pull back some of the things," Daniel said.
He added that the NIA is making an investment in the community by seeking to reduce the cost of healthcare and encouraging the establishment of kitchen gardens "where people can eat basic foods by planting them."
Minister Daniel said that while it has not been easy, his administration has constantly refused to license international fast food chains on Nevis.
"That must be seen as an effort to ensure that we allow the local food to take precedence in our community. It is not an easy thing to do, to refuse, because there is something called international trade, free trade and everything else but we certainly have to make those kinds of decisions to protect our people," he said.
He also used the opportunity to encourage parents to monitor the amount of sweets their children eat at home and while at school as "dentists have indicated that tooth decay is increasing among some children in primary".