More Male Teachers Needed says NTU President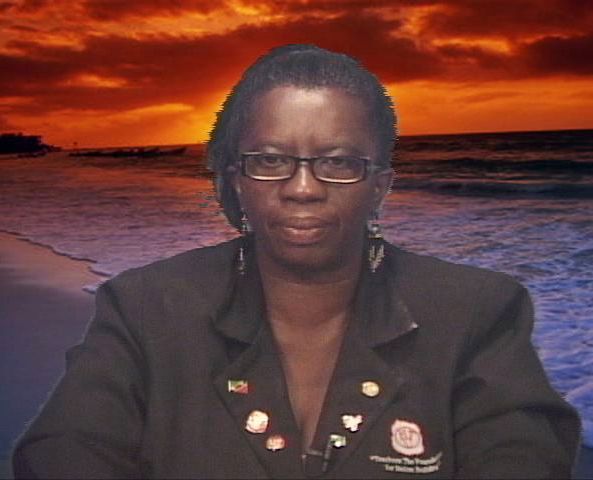 NIA-CHARLESTOWN, NEVIS (October 10TH, 2011) —
"Teachers for Gender Equality" was the theme in focus last Wednesday [Oct. 5] when teachers, worldwide, celebrated World Teachers' Day 2011.
World Teachers' Day, as outlined in a televised address by President of the Nevis Teachers' Union [NTU], Mrs. Ermileta Elliott, "commemorates the signing of the 1966 and 1997 UNESCO Recommendations on the status of teachers and higher education personnel."
While the United Nations Educational, Scientific and Cultural Organisation [UNESCO] and Education International [EI] seek to "encompass equality between female and male teachers; demand access for girls to gender-sensitive and quality education; and focus on the contribution of teachers and education in overcoming gender stereotypes," the NTU President called on Nevis' males to join the teaching alliance.
"In the teaching fraternity, female teachers outnumber the males due to less males opting for a career in teaching. Today, we are inviting our boys who are in school to consider a career in the teaching profession," she said.
Noting, however, that "the performance of the male teachers was "on par with the females," Mrs. Elliott, on her organisation's behalf, recorded appreciation to the educators for their "sterling performance" "in harsh economic times."
"Today we salute all teachers for their commitment to education and pay special tribute to the male teachers who, along with their female counterparts, continue to keep the light aglow in education," Mrs. Elliott stated.
Her address, aired on Nevis Television's channel eight, ended with President Elliott encouraging the island's teachers to "exercise their franchise" on Oct. 25 at the NTU's upcoming election.
"As we continue to strengthen the foundation in the building of our nation, our teachers must be given the opportunity to participate in important discussions in education that impact the teaching profession and the promotion of social justice to lead the way forward," she explained.
The election would be facilitated at 7:00pm as part of the NTU's conference at the Red Cross Conference Centre in Charlestown.