NASPA staff commended for placing Authority among top regional ports for efficiency, productivity in 2017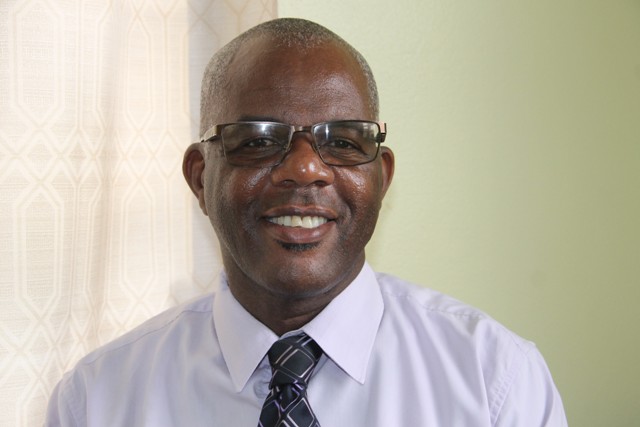 NIA CHARLESTOWN NEVIS (July 09, 2018) — Mr. Oral Brandy, General Manager of the Nevis Air and Sea Ports Authority (NASPA) is commending employees whom he said are responsible for the authority's attaining 2nd place, along with Jamaica, for the most efficiency and productivity among sea ports in the region for 2017.
On July 04, 2018, Mr. Brandy told the Department of Information of the announcement which was made at the Port Management Association of the Caribbean's (PMAC) Annual General Meeting (AGM) in Jamaica from June 27 to 29, 2018.
"We commend all of the hard working and committed employees of NASPA. This achievement could not have been achieved without their great effort and dedication. They have displayed a good spirit in performing their duties.
"Comments such as 'I do it for the good of NASPA and my country' or 'I do it because I love my job and what I do' all help in the level of productivity attained. I want to take this opportunity, not only to thank them, but also to encourage them to continue to strive for excellence," he said.
Mr Brandy noted that St. Vincent and the Grenadines was awarded the prestigious Novaport Cup and NASPA had won it in 2005 and placed 2nd in 2004.
The award is based on a number of Port Performance Indicators (PPI) including the total cargo in and out per Revenue Tonne (RT), Total revenue generated per RT, Total expenses per RT and Total Staff per RT. The PPI not only compare the performance of the different ports in the region but also compare each port's own performance with that of the previous year.
The NASPA General Manager said while throughput at the Authority increased by 42 percent, NASPA was able to cut down on redundancies, decrease expenses and increase its revenue by 20 percent.
At present there are 18 members and 16 associate members in the PMAC.
Mr. Brandy who attended the AGM said it was the biggest turn out ever seen at the meeting with more than 100 delegates from throughout the Caribbean, Europe, the United States of America and Canada.
Among matters discussed were Emergency Response and Disaster Management in Ports. He stated that on the issue of disaster, members passed a resolution to have a dedicated fund to aid ports which may be adversely affected by disasters in the future.
They also discussed Best practices in Port Financing, Digital Innovation in the Port Sector and Tracking Capacity and Assets Using Unmanned Aerial Vehicle Technology.
Mr. Brandy noted that one of the highlights of the event was a tour of the Caribbean Maritime University.
"[It] is a very impressive and comprehensive institution. It is one which persons who are interested in any aspect of marine or maritime studies can consider.
"It's an opportunity for young persons to gain, what I consider to be, high demand skills in the region," he said.
The PMAC held an AGM in Nevis two years ago at the Four Seasons Resort.