NDMD urging public to be prepared as Hurricane Beryl heads to island chain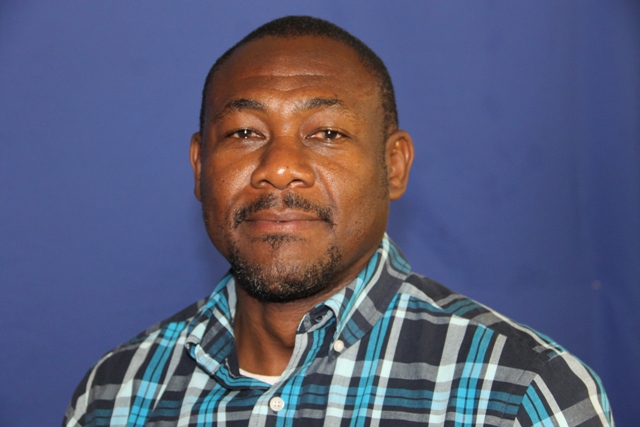 NIA CHARLESTOWN NEVIS (July 07, 2018) — Hurricane Beryl, the second named system for the 2018 Atlantic Hurricane Season is heading toward the island chain and Mr. Brian Dyer, Director of the Nevis Disaster Management Department (NDMD), is urging persons to be prepared for possible effects from the storm if it continues on its current track.
Mr. Dyer told the Department of Information on July 06, 2018, that at 11 a.m. the hurricane was located at Latitude 10.7⁰ north; Longitude 45.6⁰ west moving west or west-north-west at 15 miles per hour with maximum sustained winds at 80 miles per hour. This general motion is expected to continue for the next 24 hours.
"It is forecast to strengthen into a Category 2 hurricane as it approaches the islands. It is also forecast to weaken a bit as it approaches the islands and enters an area with strong wind shear and dry conditions but that is after it crosses into the Caribbean Sea.
"So as it approaches the island chain on Sunday, we are asking persons to get all their preparatory actions in place and completed.
"The hurricane is expected to pass St. Kitts and Nevis based, on its current track, on the south of the islands and we should expect rough seas starting as early as Saturday and then the weather conditions will deteriorate from Sunday and into Monday as the storm gets closer to St. Kitts and Nevis.
"Hurricane Beryl, it's a very small storm. The hurricane force winds extend outwards just 10 miles; the tropical storm force winds extend outwards just 35 miles. So we may not feel the impact of the hurricane force winds, depending on how close it gets to the south of us, but we can expect some gusty winds especially with low cloud cover and rainfall.
"Some of the rainfall could be heavy at times and could pose a challenge to flooding for persons living in low-lying areas and if the drainage is not cleaned, you can have overflooding of these areas as well," he said.
Mr. Dyer also urged persons to cut trees, clean drains, secure their important documents, ensure that their vehicles are filled with gasoline in the event of evacuation at a moment's notice, know where their emergency shelters are and to listen to the radio stations and the information coming from the Met Office and other national sources to ensure they receive relevant and current information.
Updates will be provided from the St. Kitts and Nevis Met Services at 5 p.m., 8 p.m., and 11 p.m. and also via the disaster management offices – the National Emergency Management Agency (NEMA) on St. Kitts, and the Nevis Disaster Management Department on Nevis.
Other information can also be accessed through the NDMD's website www.ndmd.kn and also on its mobile app NDMD in the Google and the Apple store.