National Taiwan University of Arts dance students put on robust show in Nevis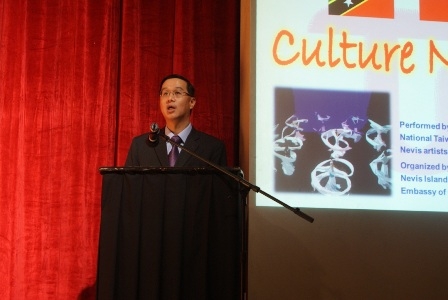 NIA CHARLESTOWN NEVIS (May 04, 2012) —
Republic of China (Taiwan)'s Ambassador to St. Kitts and Nevis His Excellency H.E. Miguel Li-Jey Tsao described a dance presentation by students of the National Taiwan University of Arts at the Nevis Performing Arts Centre on April 30th, 2012, as a robust demonstration of his country's long term endeavour to foster friendship and deep-rooted relations with the Federation.
The Ambassador's comment came when he delivered remarks at a Cultural Night hosted by the NEPAC in collaboration with the Nevis Cultural and Development Foundation. The Centre funded by the Government of the Republic of China (Taiwan), the Federal Government and the Nevis Island Administration (NIA) was officially opened one day before at Pinneys.
While he thanked the NIA for its cordial invitation which paved the way for the dancer's visit to Nevis, the logistic support and seamless coordination that was provided the Ambassador invited those present at the function by invitation only, he invited them to nourish their cultural palette.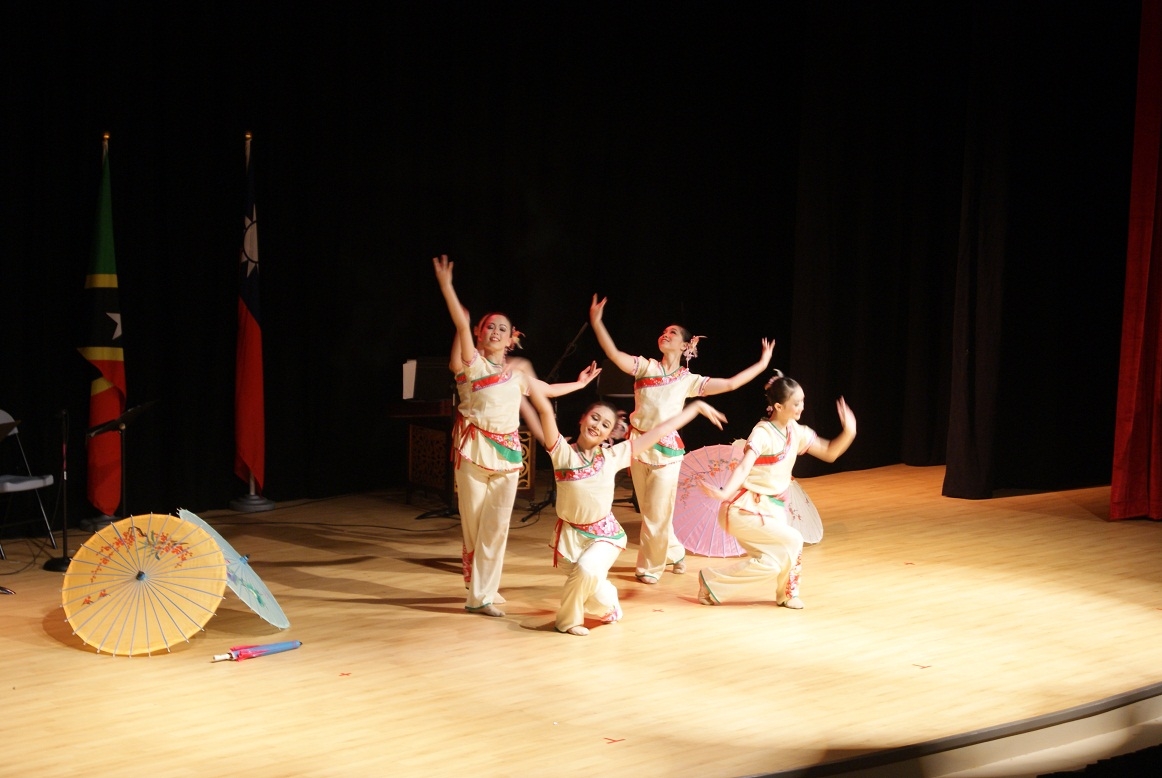 "I invite you to nourish your cultural palette, not with food prepared for your stomachs but with your rich soul food prepared in stage by the National Taiwan University of Arts and of course Nevis' outstanding performers that I am sure will have you yearning for an on encore.
"I quote you words of your beautiful calypso 'Nevis nice, nice, nice, natural beauty the air so clean. I feel so proud that I want to scream. That's why Nevis is the Queen of the Caribbees'. Let's enjoy the performance!" he said.
Ambassador Tsao referred to the troupe of 12 dancers as outstanding and talented student performers, who had already travelled extensively worldwide and had gained much international experience.
"These students from the same University also accompanied my President, His Excellency Ma Ying-jeou to a number of different African diplomatically allied countries recently.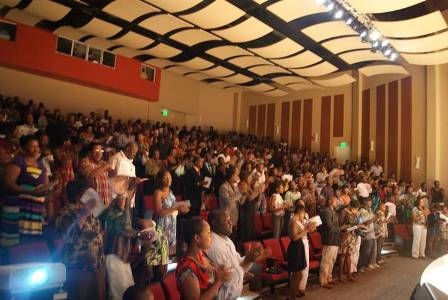 "I must emphasise that St. Kitts and Nevis is the only stop among the Latin American and the Caribbean countries that the group will visit on their journey from Taiwan," he explained.
Meantime, the Ambassador used the opportunity to reassure the NIA that his country would continue to support Nevis' development in culture and they would continue their commitment with the existing ongoing projects to share experiences with the twin island Federation.