NDMD Director Dyer speaks to 2017 Atlantic Hurricane Season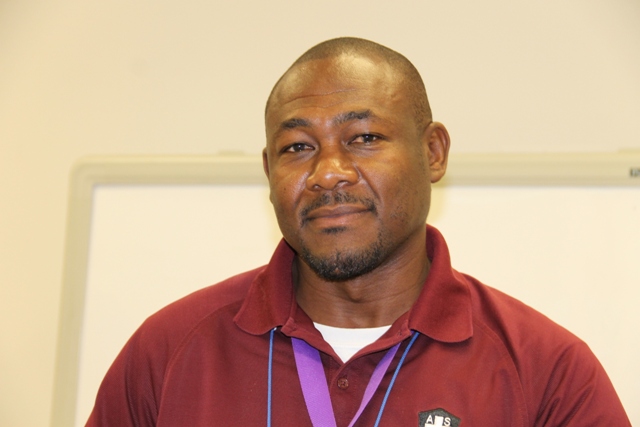 NIA CHARLESTOWN NEVIS (JUNE 19, 2017) — The following is a bulletin from the Mr. Brian Dyer, Director of the Nevis Disaster Management Department (NDMD) in the Nevis Island Administration (NIA).
The 2017 Atlantic hurricane season officially commenced on Thursday 1st June. This season has been predicted to be a fairly active one as forecasters at NOAA's Climate Prediction Center have indicated the Atlantic could see another above-normal hurricane season this year.
Forecasters predict a 70 percent likelihood of 11 to 17 named storms (winds of 39 mph or higher), of which 5 to 9 could become hurricanes (winds of 74 mph or higher), including 2 to 4 major hurricanes (Category 3, 4 or 5; winds of 111 mph or higher).
It is important to note that an average season produces 12 named storms, of which six become hurricanes, including three major hurricanes. The season commences on June 1st and concludes on November 30th with the peak season from mid-August to late October.
The Nevis Disaster Management Department (NDMD) has embraced a comprehensive approach to disaster management and the need for Public Safety and Preparedness cannot be overstated. The people of St. Kitts and Nevis and the rest of the Region, must be vigilant and guard against complacency as our region is prone to multi hazards.
The public must be prepared to deal with other emergencies such as storm surges, tornadoes, intense rainfall, floods and or landslides. Outbreaks of vector borne diseases could also develop and the occurrence of other unrelated emergencies such as fires, earthquakes and tsunamis cannot be ruled out.
The preparedness of our people, communities, stakeholders and critical agencies is paramount. All committees and sub-committees within the Disaster Management Framework, are encouraged to meet to finalize action plans for this period. All hurricane shelters have been designated. Custodian of keys; shelter managers, other key players and shelter capacities have been published.
The Emergency Shelter listings for the five parishes are available on the official Department website at www.ndmd.kn and can also be accessed by mobile app NDMD which is available via Google play and Apple stores.
The Nevis Academy will join the NDMD in the promotion of Hurricane Preparedness during the Month of June. The NDMD extends its sincere appreciation to the Ministry of Education and Primary Schools for promoting the 12 Month Multi Hazard Campaign.
Be Ready and Set to Go.
Disasters! We never know.
Appearing when least expect
Let's Plan! Prepare! Protect!