Restoration of the 1909 Government House on Nevis nears completion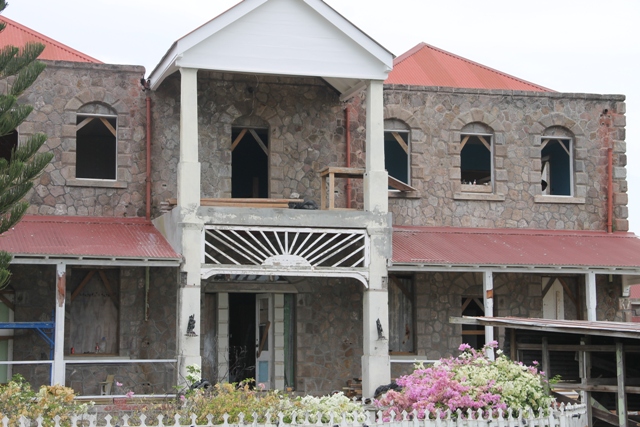 NIA CHARLESTOWN NEVIS (JUNE 20, 2017) — Work on the EC$1.6 million restoration project of the Government House at Bath Plain on Nevis, is 85 percent completed and is expected to be completed by the end of August.
The disclosure came from Mr. Alton Brown, Contractor for the project, when Hon. Alexis Jeffers, Minister of Land and Housing in the Nevis Island Administration (NIA), toured the project on June 20, 2017.
He said the project which is funded by the Nevis Housing and Land Development Corporation (NHLDC), is in its finishing stages and they were awaiting on the doors and windows for installation.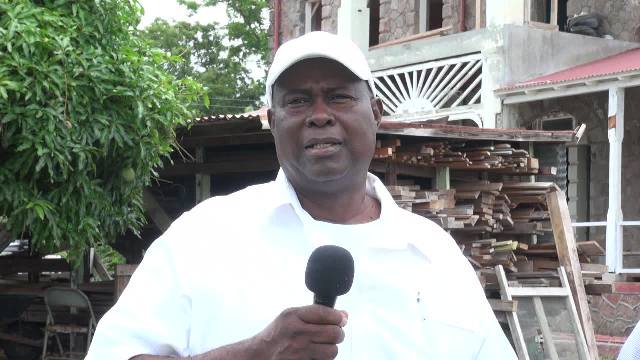 The building, which was built in 1909, had fallen into disrepair after an infestation of wood lice and a complete restoration had become necessary. Greenheart wood imported from Guyana for restoration 10 years ago was utilised for the project.
The architectural integrity of the building has remained the same with some enhancements including new plumbing and electricals.
Mr. Brown thanked Minister Jeffers for his approval of the work done so far.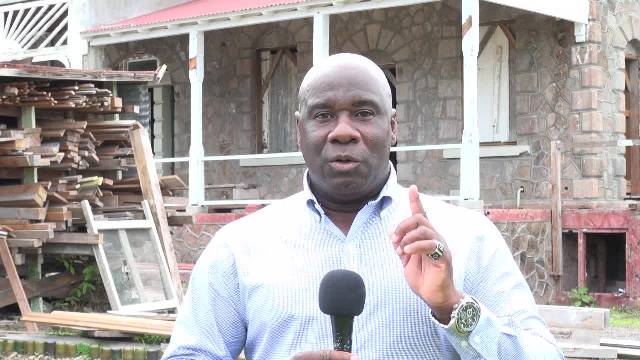 "I am grateful that the minister is satisfied with the progress of work from his last visit. I am amazed. I am grateful for his comments in that regard," he said.
Mr. Jeffers described the project's progress as tremendous and commended Mr. Brown and his team for the work done, the Project Manager Hon. Michael Perkins and the staff of the NHLDC for ensuring that the materials necessary for the project were delivered in a timely manner.
He explained that the project would restore the official residence of the deputy governor general and also the venue for official engagements as was done in the past. The historical landmark would also be a tourist attraction.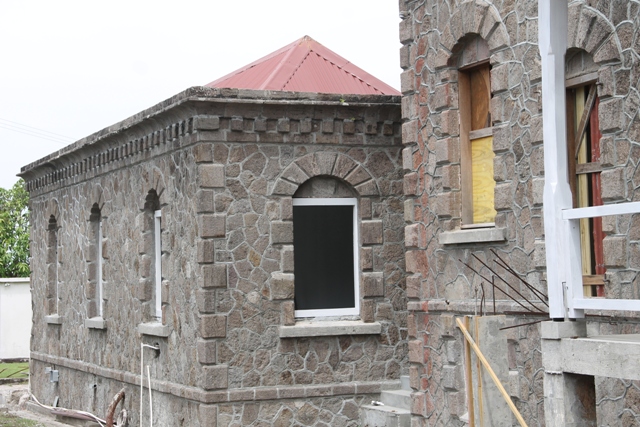 The Minister expressed hope that the property would be the venue for the 2017 Independence cocktail in September.
Since St. Kitts and Nevis gained independence in 1983, it has been the home of the deputy governor general. The last Deputy Governor General Eustace John retired at the end of April 2017. A few years before his retirement, he was rehoused in a nearby rented property due to the uninhabitable conditions of the official residence.