Nevis' Agriculture Minister seeks to Achieve Food and Nutrition Security through Sustainable Agricultural Development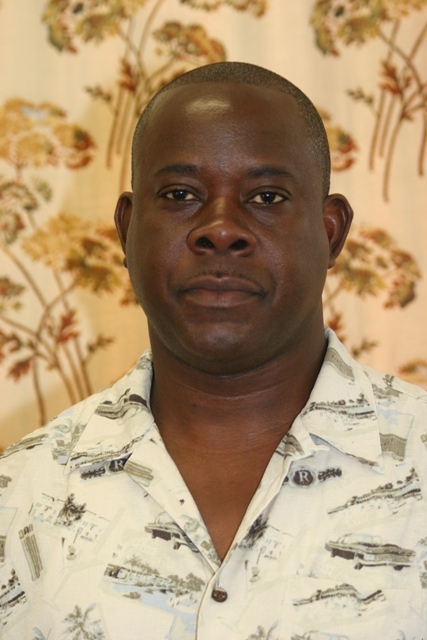 Minister of Agriculture in the Nevis Island Administration the Honourable E. Robelto Hector.
CHARLESTOWN NEVIS (November 1, 2010) — With specific focus on "sustainable agricultural development to achieve food and nutrition security," Minister of Agriculture in the Nevis Island Administration [NIA], the Honourable E. Robelto Hector was among other Caribbean ministers who met in Grenada for the ninth observance of Caribbean Week of Agriculture [CWA].
The CWA was started by the Inter-American Institute for Cooperation on Agriculture [IICA] to allow key decision-makers in the public and private sectors the opportunity of better acknowledging the importance of agriculture and rural life to the economic, social and environmental stability of the region.
During the weeklong observance, major stakeholders in agriculture and related sectors dialogued and forged a common vision for the repositioning of agriculture and the enhancement of rural life.
The NIA's agriculture minister believed the hosting of the annual observance, through meetings, was "extremely beneficial" because, according to him, "agriculture within the Caribbean is plagued with a number of problems, particularly; lack of investment."
"Being at the Week of Caribbean Agriculture would have given us a chance to reflect in terms of what we are doing here in Nevis and how it fits into the regional plan and also the global plan of food security," Minister Hector explained.
Despite the "many problems" outlined by the agriculture minister, he remains adamant that the NIA's ministry and department of Agriculture play substantial roles in the development of agriculture. He also underscored that his ministry had "done a lot in terms of [food] production" on the island.
A trade show also formed part of activities to mark the October 16th to 23rd observance where the ministers present discussed key issues affecting agriculture as well as rural development in the Caribbean.
In addition to workshops and meetings, a trade show formed part of the week's activities. It highlighted agricultural production and businesses within the Caribbean and was considered "necessary" as it provided opportunities for ministers to mimic in their countries, the actions of other countries.
The annual meeting which was held at the Grenada National Stadium in St. George's was also attended by representatives from allied agencies; CARDI, the Food and Agriculture Organisation [FAO], the Technical Centre for Cooperation on Agriculture [CTA] and CARICOM. The allied agencies according to Minister Hector "are working towards the common theme of sustainable agriculture."