Brazilian Ambassador pays courtesy call on Premier of Nevis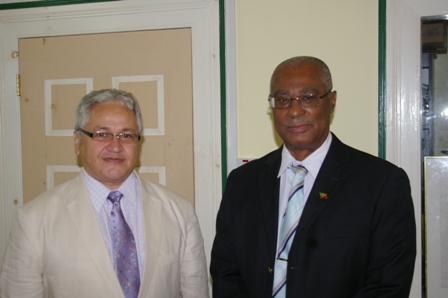 (L-R) Brazilian Ambassador Miguel Mayalhues and Premier, Hon. Joseph Parry
(Charlestown, Nevis–Monday, November 1, 2010) Premier of Nevis, the Hon. Joseph Parry welcomed Brazilian Ambassador to the Federation of St. Kitts and Nevis, His Excellency, Mr. Miguel Magalhues, as he paid a courtesy visit to the Premier's Bath Hotel office on Thursday.
The Ambassador who was in the Federation to present his credentials to the Governor General, His Excellency Sir Cuthbert Sebastian, made the trip to Nevis to establish relations with the Premier and the Nevis Island Administration.
During the meeting, the Brazilian Ambassador indicated that Brazil was building a close alliance with the Caribbean especially the Eastern Caribbean countries.
His Excellency also indicated that Brazil was looking to provide assistance in Agriculture or other services to a number of Caribbean islands including Nevis, as they have had a similar colonial background to Brazil.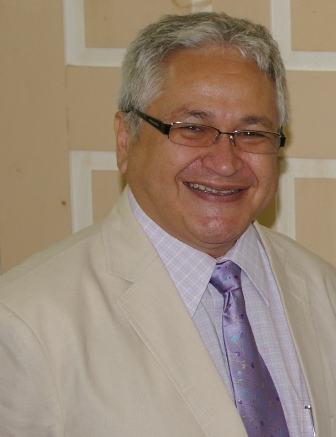 Ambassador Miguel Mayalhues
"I invite you (Premier Parry) and your family to visit Brazil someday soon, so you can see what the South American country is like and all that we have to offer," said the Brazilian Ambassador.