Nevis Champs wished "good luck" by Premier Parry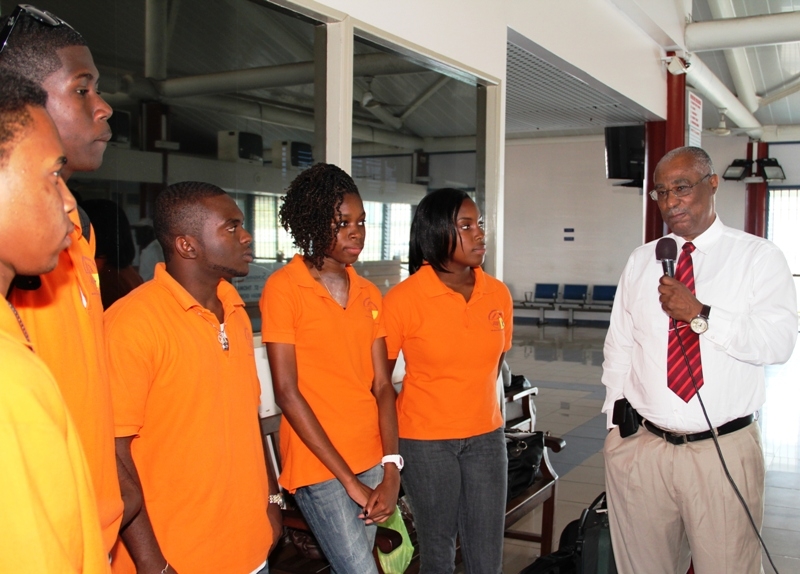 CHARLESTOWN, NEVIS (February 24, 2012)–Premier and Minister of Education, the Hon. Joseph Parry wished "good luck" to defending champions the Nevis Sixth Form College, as the local debating team and staff chaperon, Ms. Shervane Joseph left the island for Anguilla Wednesday afternoon.
Nevis, seven times champions, will be participating in the 40th Annual Leeward Islands Debating Competition at the Rodney MacArthur Rey Auditorium in the Valley, along with Antigua & Barbuda, St. Kitts, Montserrat, St. Maarten and host country Anguilla.
Speaking at the Departure Lounge at the airport, the Premier highlighted the debating team's success in the 2011 Competition held in the British Virgin Islands, and appealed to parents to encourage their children to be active in their school life.
"There are a number of activities at the school, and I appeal to students to take part in as many of them as possible for a fully active High School experience," said Premier Parry.
Speaking from Anguilla Friday morning team member, Jason Le Blanc said the team attended a welcome cocktail on Wednesday evening, with the opening ceremony and first debate, Antigua versus St. Kitts, which took place on Thursday night with Antigua declared the winner.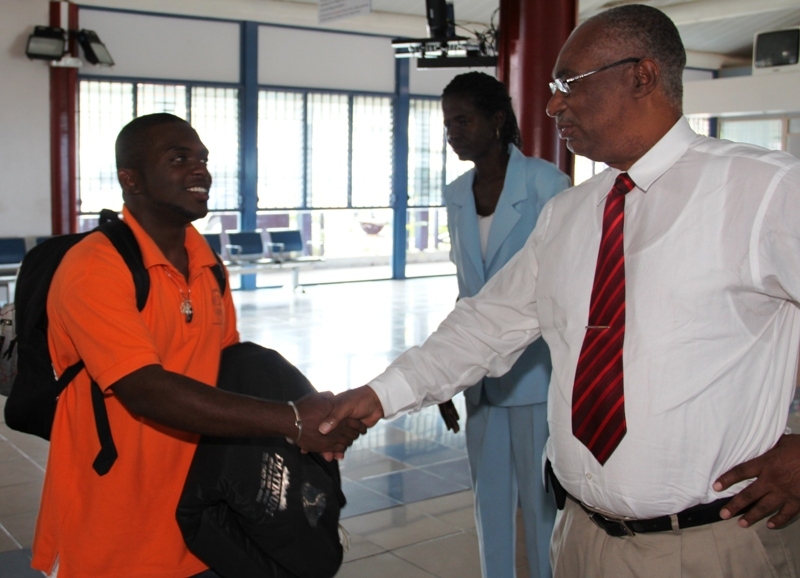 On Friday evening, Anguilla will come up against St. Maarten in Debate 2, while Nevis will debate the winner of Friday's competition on Saturday. The topic will be, "Compulsory education is an unnecessary burden to Caribbean governments". Debate 4, also on Saturday, will see winner of Debate 2 vs. Montserrat.
In the competition's decider on Sunday, the winners of Debates 3 and 4 will debate the moot, "The United States Government is the world's greatest terrorist organization."
Addressing the press on Thursday morning, Charlestown Secondary School Principal, Mr. Edson Elliott said the team had prepared diligently, and he expected them to do well.
"The Nevis Debating Team is prepared, and I am confident that they will do exceptionally well."
Mr. Elliott also noted that the team faced serious financial challenges in preparing for the trip, and engaged in several fundraisers to ensure their participation.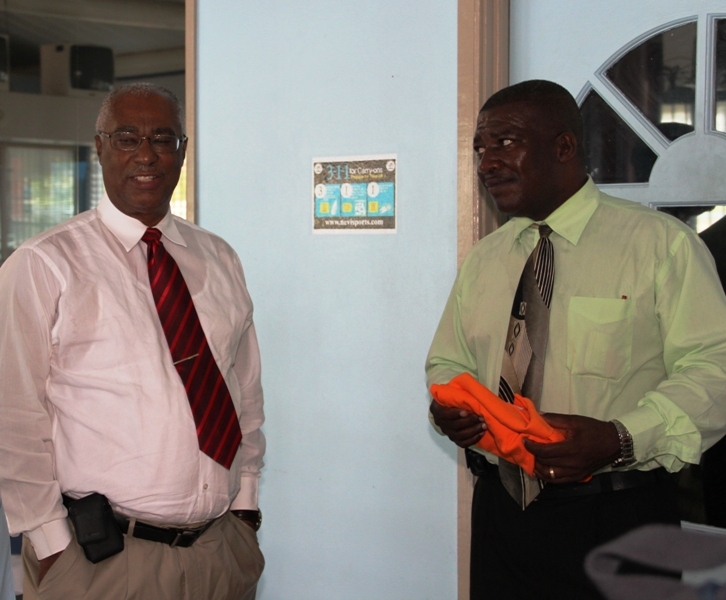 "The students had a number of fundraisers, but I must say the Nevis Island Administration has played a very significant financial role in assisting with the students getting to Anguilla. He said that the students, staff and parents are most grateful for the generous donation".
The Competition, which climaxes Sunday evening, will be streamed live via the Anguilla Summer Festival Facebook page and on Radio Anguilla 95.5FM- www.radioaxa.com from 7pm nightly.