Nevis community urged to embrace seniors; learn from their wisdom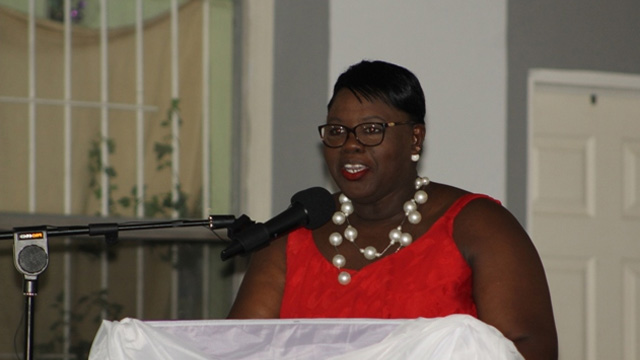 NIA CHARLESTOWN NEVIS (November 02, 2017) — Hon. Hazel Brandy-Williams, Junior Minister in the Ministry of Social Development on Nevis, called on the community to appreciate the seniors and to learn their wisdom and life experiences.
The minister was delivering remarks at the Gala and Awards Ceremony hosted by the Ministry of Social Development, Social Services Department, Seniors Division at the Occasions Entertainment Arcade on October 31, 2017. The theme was: "Stepping into the future: Tapping the talents, contributions and participation of older persons in society."
"I am asking family and community members, to love, support and spend quality time with our seniors…taking a few minutes to just sit and talk, to laugh and to share stories and experiences with them, I can assure you, it will be a very rewarding experience," she said.
Mrs. Brandy-Williams, also addressed the youths and urged them to get better acquainted with the seniors and to use them as their mentors.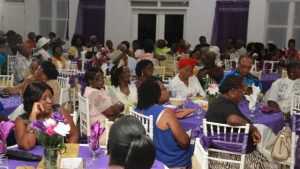 "Lean on them, youngsters, they are great sources of knowledge and wisdom with much more to contribute to our society even through conversation.
"To our youth, I implore you to get to know our seniors better. Get attached to them and seek them out to be your mentors. They have positive messages to share with you. Over the years, they have experienced many things and can now guide you, so you can avoid the life pitfalls and become productive citizens," she said.
The minister used the opportunity to pledge the Nevis Island Administration's (NIA) continued support for the seniors and urged family members to do likewise.
The ceremony was the final activity in a month-long celebration on Nevis, in observance of the United Nations International Day of Older Persons on October 01.