Nevis contemplating move to aquaculture for some time, says Agriculture Official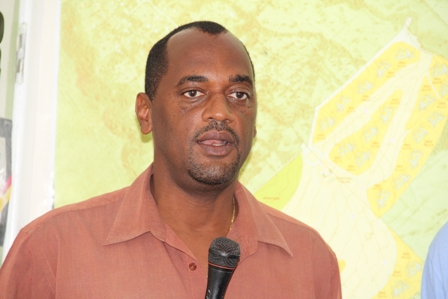 NIA CHARLESTOWN NEVIS (JULY 30TH, 2012) —
Permanent Secretary in the Ministry of Agriculture and Fisheries on Nevis Dr. Kelvin Daly, said the Ministry had for some time been contemplating making a move into aquaculture production, given the shortages and increasing cost of fish. He said the project would fit together with a proposed European Union backed aquaculture project for St. Kitts and Nevis
Dr. Daly made the point in an interview with the Department of Information on July 26th, 2012, at his office in Prospect, at the end of a meeting with EU Consultant in Tropical Aquaculture Mr. Niels Svennevig, Minister of Agriculture on Nevis Hon. Robelto Hector and St. Kitts Fisheries Officer Mr. Sam Heyliger to plan a way forward for the project in Nevis.
"As a matter of fact we have a pilot project that is about to take hold in the next few weeks to a month and it is something that we have contemplated having to do, given the shortage of fish that we are seeing and the increasing price of fish for that matter.
"So this African Caribbean Pacific (ACP) Fish 2 meeting this morning is timely. I think it will dovetail nicely into what we were contemplating doing and the whole idea of course, is to be as sustainable as possible in terms of fish protein, making it affordable for regular households to get. It is a superior source of protein than chicken or meat and therefore, it's an emphasis we are trying to build to make sure households can indeed afford affordable fish in the future," he said.
The Nevis top Fisheries Official said the EU project would also ease up the near shore fisheries which had been under immense pressure due to inshore fishing and overfishing. He added that diversification into aquaculture would increase the level of fish landings on Nevis.
Dr. Daly also indicated that the breeding stock necessary for the planned EU aquaculture project was already present in the waters of St. Kitts and Nevis.
"We are looking at the Pompano fish which is called Cobbler around here, perhaps the preferred species for off shore caged production and on shore perhaps Tilapia and in brackish water perhaps the American Snapper.
"So we have some discussions to narrow it down to some manageable programmes but this morning is a good step forward to the whole programme of sustainable production of fish in the Federation of Nevis and St. Kitts," he said.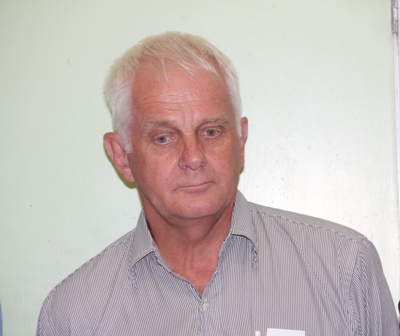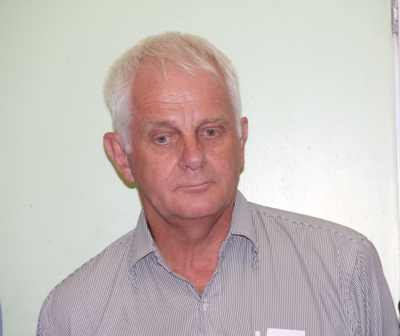 The Agriculture and Fisheries Permanent Secretary contended that due to the size of St. Kitts and Nevis, the Federation had been overlooked over the years and focussed had been placed largely on bigger Caribbean islands such as Guyana, Jamaica and Trinidad and Tobago.
"So it's nice to know that we have been considered as a viable source for aquaculture production. We are looking forward for a report from Mr. Neils in September, to see how quickly we can get this thing done because I am certain most of us are tired of getting reports and nothing much after that.
"He has promised that this would not be a report to go on the shelf, it would be a report that would be instituted and instituted quickly," he said.