Nevis Culture Minister calls for farmer's help to remove grazing animals from park at Pinneys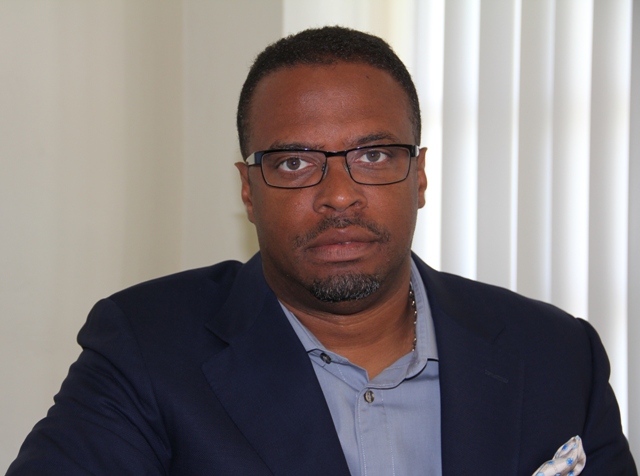 NIA CHARLESTOWN NEVIS (June 27, 2016) — Deputy Premier of Nevis and Minister of Culture Hon. Mark Brantley is calling on animal owners whose cows have been grazing freely at the site of the proposed park at Pinney's to tether their animals elsewhere.
In an interview with the Department of Information on June 23, 2016, Mr. Brantley said the 14-acre plot of land was never intended for grazing purposes. The matter has come up for the second time as the 2016 Culturama Food Fair nears.
"Again we are calling on those animal owners not to put their animals on this park.
"That is not the purpose for it and we are asking them to cooperate with us and not to put us in a difficult position where, clearly, some firm action would be required and so that is what we are seeking to do," he said.
Mr. Brantley noted that the Premier's Ministry has also joined with the Ministry of Tourism in notifying animal owners and seeking their cooperation in tethering their animals elsewhere.
According to Mr. Brantley, the area was used to stage the Culturama Food Fair in 2015 and it will also be used as the venue this year.
"Last year it was a tremendous success and we not just want to repeat that success this year but make it even bigger because now we are doing an all day, all night food fair. [It's] the first time we are attempting that and…we think it is going to be a highlight," he said.
Clearing operations are expected to commence shortly in readiness for the food fair.