Nevis' Gender Affairs Minister delivers address for 16 Days of Activism against Gender-Based Violence Campaign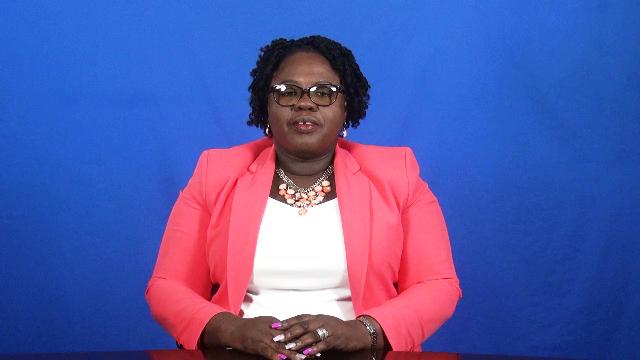 NIA CHARLESTOWN NEVIS (November 29, 2018) — The following is an address by Hon. Hazel Brandy-Williams Junior Minister of Gender Affairs in the Nevis Island Administration (NIA) delivered on November 28, 2018, on the occasion of the 16 Days of Activism against Gender-Based Violence Campaign.
Every year, from the 25th November to the 10th December, women's rights advocates and defenders unite in the cause of bringing light to the plight of female victims of violence the world over, as part of the 16 Days of Activism against Gender-Based Violence Campaign.
Violence against women and girls is an issue of tremendous concern and consequence, as it has great repercussions on the wellbeing and future of our society. Every day, women and girls are subjected to rape, intimate partner violence, stalking, sexual harassment, emotional abuse and many other forms of traumatic experiences.
According to the United Nations Population Fund, an estimated one in three women, worldwide, experience physical or sexual abuse in their lifetime. This stark reality hinders the performance and ability of our women and girls to participate meaningfully in the home, at school, at work, in recreational activities and other areas of social life.
What is all the more troubling is that for far too long, silence and stigma have kept the stories of abused women hidden in the dark. I, however, want to encourage those women who know that they have been abused or who have been victims of gender-based violence to stand up, step forward and speak out. Let the world hear your stories.
Indeed, I call on the entire Nevisian society to join in the campaign and give fillip to this year's theme: "Orange the World: #HearMeToo." But in order to hear, we must first be willing to listen! We must be willing to listen to the cries of our daughters, sisters, mothers, cousins and neighbours, and not always turn a blind eye to their struggles.
I am pleased to see the advent of regional and global movements such as "Life in Leggings," "Not One More" and the "Me Too" movement, which have emboldened more of our women to step out of the shadows of victimisation.
To this end, I applaud the movers and shakers of such developments and I encourage more of our young people to find other creative mechanisms for bringing further awareness to the struggles of women who have been or may become victims of this scourge. Let us also try to find new ways to transform the attitudes of our citizens so that they treat our women and the issues impacting them with greater care and concern.
Over the next two weeks, there will be an uptick in activism as we seek to orange our communities and neighbourhoods through a plethora of activities and awareness drives. The colour orange connotes a brighter future and a world free from violence against women and girls. I encourage everyone to join us in this cause of creating that brighter future so that our women and girls can lead full and effective lives.