Nevis Government praised for sustained investment in agriculture development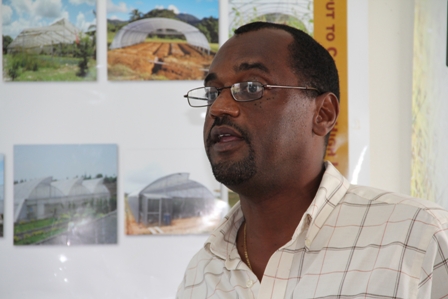 Dr. Kelvin Daly Permanent Secretary in the Ministry of Agriculture on Nevis
NIA-CHARLESTOWN NEVIS (May 13, 2011) — A top official in the Ministry of Agriculture on Nevis had nothing but words of praise for the Nevis Island Administration for its sustained investment in the island's agricultural development.
Permanent Secretary in the Ministry of Agriculture on Nevis Dr. Kelvin Daly's commendation for the Nevis Government came on Thursday when he delivered remarks at the opening ceremony for a two day Greenhouse Management and Production Workshop at the Department of Agriculture's Conference Room.
He explained that the new Greenhouse project at Prospect was three years in the making. The unit was purchased in 2008; however, due to budgetary restrictions progress was incremental but steady.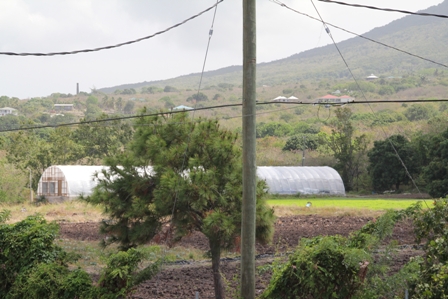 Greenhouse at Prospect a part of the Nevis Government's continued investment in agriculture
"In total this project has cost approximately $160,000, $150,000 of which was contributed by the NIA and $10,000 contributed by CARDI and the Inter- American Institute for Cooperation on Agriculture (IICA). This cost is not typical but because of where we chose to site it, significant funds were expended for exterior and foundation works.
"This investment by the NIA speaks volumes of the commitment to transform in which our farmers, fishers and agro processors can create wealth for themselves and by extension our country. Much too much of our wealth is exported to enrich others while at the same time impoverishing ourselves," he said.
Notwithstanding, Dr. Daly said the Department of Agriculture had seen notable successes in the past four years with a resurgence in sweet potato and cassava productions; self sufficiency in tomatoes so far for 2011 and a rise in banana cultivation.