Nevis Island Assembly to sit April 24; two Bills to be tabled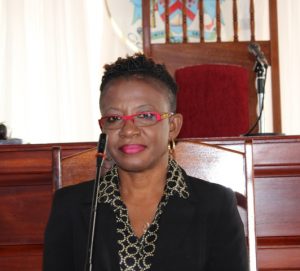 NIA CHARLESTOWN NEVIS (April 19, 2018) — Two Bills will go before the Nevis Island Assembly when it sits in chambers on April 24, 2018, at Hamilton House on Samuel Hunkins Drive.
Hon. Eric Evelyn, Minister of Information will table the Nevis Freedom of Information Ordinance, 2018 and seek to have it read for the first time. Hon. Mark Brantley, Minister of Finance will table the Bill shortly entitled Tax Administration and Procedures (Amendment) Ordinance 2018.
The Nevis Freedom of Information Ordinance, 2018 will give members of the public a general right of access to official documents of public authorities subject to limited exceptions and for matters thereto.
The Tax Administration and Procedures (Amendment) Ordinance 2018 will amend the Tax Administration and Procedures Ordinance, Chapter 6.11 (N).
According to the Order Paper from Clerk of the Assembly Ms. Myra Williams, the Sitting will begin with the formal entry of Hon. Farrell Smithen, President of the Nevis Island Assembly, followed by Prayers; Motion for the approval of the Order Paper as circulated; Messages from Her Honour Mrs. Marjorie Morton, Acting Deputy Governor General; Announcements by the President; Papers to be laid; Statements by Ministers; Personal Explanations; Introduction of the Bills before adjourning.
The sitting will be the third since the Nevis Island Administration was sworn into office on December 24, 2017. The opening session was held on January 30, 2018 when the President of the Assembly was sworn in. The second sitting was held on February 12, 2018.
Upon taking up office, Premier of Nevis Hon. Mark. Brantley had given a commitment that the Nevis Island Assembly would meet more often moving forward than what occurred in the past.