Nevis leading the Region in energy development, confirms top CARICOM Energy Official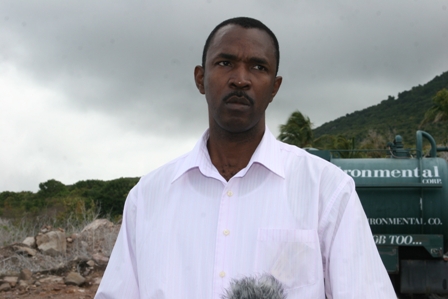 Programme Manager of the Energy Unit in the Caribbean Community (CARICOM) Secretariat Mr. Joseph Williams during a visit to Nevis (file photo)
CHARLESTOWN NEVIS (September 03, 2010) – Programme Manager of the Energy Unit in the Caribbean Community (CARICOM) Secretariat Mr. Joseph Williams said it was clear that Nevis was the leading island in the Region in energy development.
His comment came at the recent official launch of the landmark WindWatt (Nevis) Ltd. wind farm at Maddens Estate, when his brief but strong congratulatory remarks were presented by Project Consultant of the Caribbean Renewable Energy Development Programme (CREDP) Mr. Thomas Scheutzlich.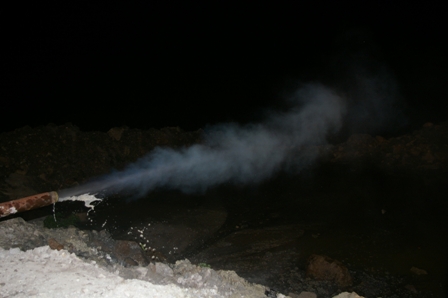 The first geothermal steam harnessed in 2009 from Spring Hill, the site earmarked for construction of the first geothermal power plant
"When this development is considered in the context of an advance stage of geothermal development, Nevis island is now well on its way to become the first territory with a truly green electricity sector," he said
Mr. Thomas expressed that the CARICOM Secretariat was confident the wind farm development on Nevis would serve to motivate other countries in the region, as they sought to migrate towards sustainable energy development paths.
In conclusion Mr. Williams commend all those involved in the realisation of the renewable energy project.
"On Behalf of the Caricom Secretariat, I salute the Government and people of St. Kitts and Nevis, the leadership of the Nevis island Administration especially Minister Carlisle Powell and permanent Secretary Ernie Stapleton," he said.