Nevis Min. of Tourism announces local FCCA Poster Contest winners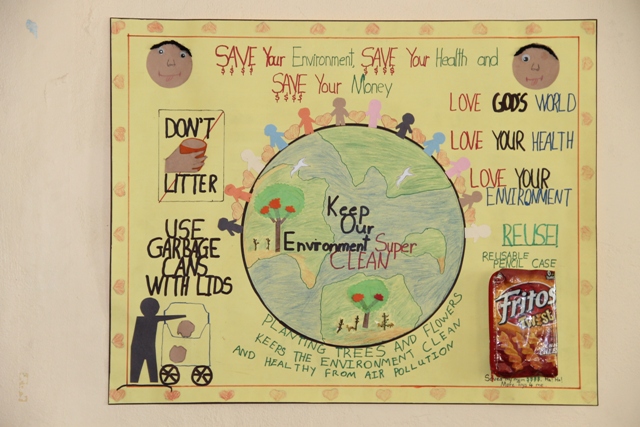 CHARLESTOWN NEVIS (May 16, 2014) — Seven year-old Jae-ele Swanston of the Ivor Walters Primary School and 16-year-old Kelsia Liburd of the Gingerland Secondary School were selected as finalists in the Junior and Senior categories respectively, in the Florida Caribbean Cruise Association (FCCA) Foundation 2014 Children's Poster Competition.
The announcement was made by the Ministry of Tourism in the Nevis Island Administration in a press statement on May 14, 2014.
According to the statement signed by Assistant Secretary in the Ministry Carl Williams, the two winners were selected from a field of nine posters submitted by the primary and secondary schools on the island.
"Primary and secondary School students were invited to participate in the FCCA Poster Competition. Students were asked to design posters depicting at least three ways in which his or her destination can make a difference in preserving the environment," he stated.
According to Williams, the two winning posters were forwarded earlier this week to the FCCA's office in Florida for the final round of judging, where overall winners in the Caribbean will be elected.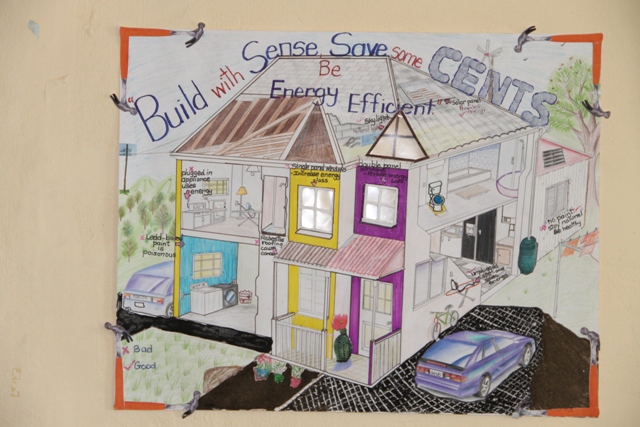 The FCCA will award cash scholarships to the 1st, 2nd and 3rd place winners in each category. The first place winner will receive US$3,000, the second place US$1,500 and the third place US$1,000.
All finalists, except the first, second and third place winners will be rewarded for their efforts with US$200 each.
However, the poster contest is not the only competition coordinated at the local level by the Ministry of Tourism for the FCCA. There is also an FCCA Children's Essay Contest which commenced among primary and secondary schools on Nevis.