Nevis Ministry of Finance to host 10th Annual Consultation on the Economy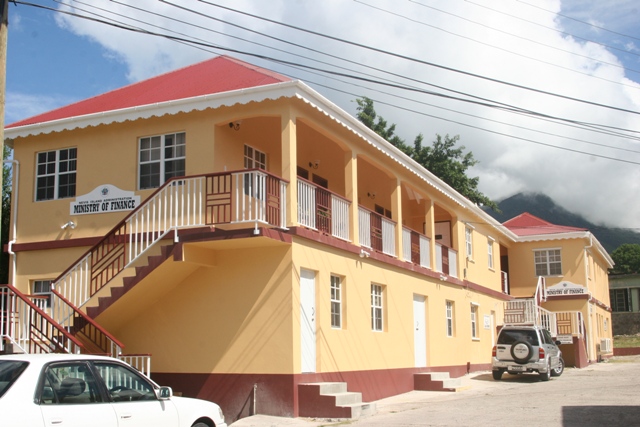 NIA CHARLESTOWN NEVIS (September 15, 2016) — The following is a press release from the Ministry of Finance, dated September 15, 2016, regarding the 10th Annual Consultation on the Economy.
The Nevis Island Administration (NIA), through the Ministry of Finance, will be hosting its 10th Annual Consultation on the Economy, at the Nevis Performing Arts Centre (NEPAC) on Thursday, September 22, 2016, from 9:00 a.m. to 4:30 p.m. The consultation will be hosted under the theme "A Revitalization of Skills Development and Entrepreneurship."
The changing landscape of the global economy, provides a significant opportunity for countries such as St. Kitts and Nevis to capitalize on the expected transformation in industry, commerce and the social construct.
Capitalizing on these opportunities, will mean a paradigm shift in the way business is being conducted. In such an environment, skills training, retooling and lifelong learning will be the new normal in propelling individuals, businesses and countries forward. Moreover, it can be an impetus for small businesses and entrepreneurs to develop and thrive.
This year's consultation is expected to provide the opportunity for discussions on these topics and more. The dialogue between the private sector, civil society and the public sector is ultimately aimed at advancing the socio economic conditions of the island.
The Feature Address will be delivered by the Premier of Nevis and Minister of Finance Hon. Vance Amory.
The Key Note Speaker will be Mr. Michael Morton JP, Former Executive Chairman of the T.D.C Group of Companies. Underpinning the importance of a vibrant and dynamic private sector, Mr. Morton, a lifelong private sector partner, would discuss his perspective on factors that facilitate the advancement of entrepreneurship and small businesses.
Other Speakers include Ms. Angela Rouse, Senior Examiner of the Banking and Supervision Division of the Eastern Caribbean Central Bank. She will provide an update concerning the issue of the withdrawal of correspondent international banking relationship for banks in the region.
Mrs. Euphemia Brice-Roberts of Brice Roberts Business Consulting Services. She will discuss the critical importance of ensuring that the skills necessary for tomorrow's jobs are developed today and
Mr. Faron Lawrence of SKN Homes who will serve as the moderator for a panel discussion involving banking officials and small business owners. The banking officials are expected to expound on the role they are playing in financing small businesses whereas the small business owners will discuss their experience in starting and expanding their businesses.