Nevis Performing Arts Centre: another step towards managing the Arts for economic growth, says Culture Minister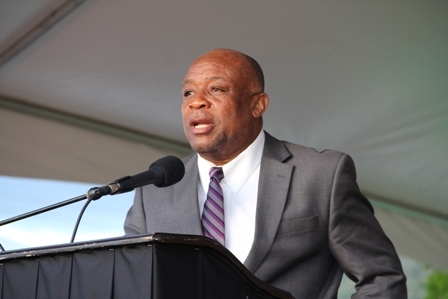 NIA CHARLESTOWN NEVIS (May 01, 2012) —
Minister responsible for Culture in the Nevis Island Administration (NIA) Hon. Hensley Daniel described the Nevis Performing Arts Centre (NPAC) at Pinneys, as another step towards managing the Arts for economic development.
Mr. Daniel made the comment while he addressed hundreds of Nevisians who were on hand to witness the official opening of the Centre on Saturday April 28, 2012. The facility's auditorium was named posthumously after renowned local Musician Mr. Michael Herald Sutton while the building will be named after the first Premier of Nevis Dr. Simeon (Sim) Daniel.
"This Centre reflects a critical nexus between culture and the tourism product. It is yet another way of improving the tourism product. It is a critical component of the tourism product.
"I have long felt that the Arts have a brighter future than sugar and bananas. This is yet another step towards managing the Arts for economic development… This Centre is a monument for the cherished memories of all those who have made a contribution to culture in the past… Nevisians Performance matters! Here is your centre for the performing arts. Go think, create, perform! Performance matters!" a visibly elated Daniel said.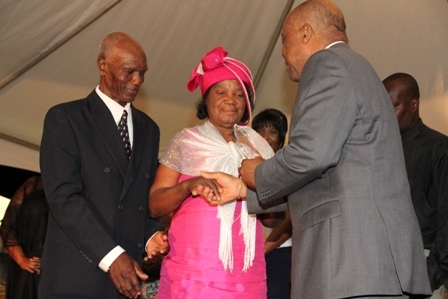 The Minister expressed the view that by providing a home for the Performing Arts on Nevis it would connect the island with regional and professional artists who could come to Nevis to showcase their talents.
Notwithstanding, Mr. Daniel noted that the NPAC was established to give fillip to the Performing Arts. He said the NIA was aware that a Performing Arts programme would help to hone the skills of young performers and prepare them for the competitive world of performance. He further added that the Performing Arts encouraged academic discipline and provided a medium for self expression.
The Culture Minister who is also the Deputy Premier of Nevis, stated that the performing arts theatres were key social infrastructure facilities which helped to encourage culture, fine arts, social and educational entertainment and activities for the benefit and employment of residents and visitors.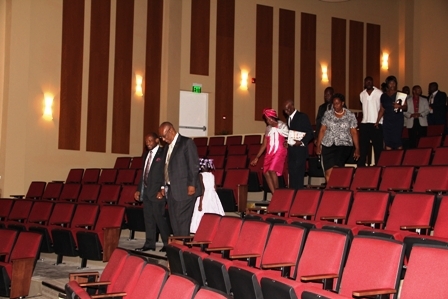 "This Centre will help to retain and attract professional and skilled artists, which is central to the long term viability of a community. In addition, it will help to promote cultural diversity within the economy and create an environment in which our people will be encouraged to participate in the preservation and development of our unique cultural heritage," he said.
According to Mr. Daniel, Art was to Nevisian life as fresh air was and in the past what they had lacked was a facility to capture, label, practice and in time perfect and make a profit from it.
"Nevis had always had our Hollywood actors and stars but without any Universal Studios to capture and store it. We are also sadly without any producers and recording infrastructure to market and highlight our talents through various theatres around the world.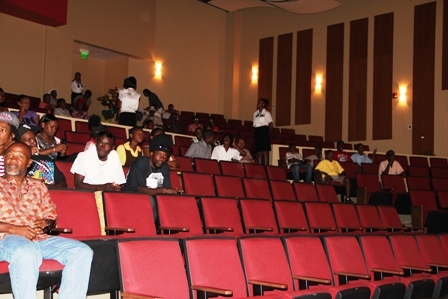 "The short point is that, there was always talent and plenty of it bottled up in the very narrow confines of our limited resources." He said as he spoke passionately of those who had contributed to various art forms over the years on Nevis.
Looking forward, Mr. Daniel said it was envisaged that within the Centre a number of artists, theatre goers and business people would co-exist to ply their wares for the benefit of the good people of Nevis.
As for himself, Mr. Daniel said he felt honoured to have been the one selected to revived Culturama in 1991 and that he was forever grateful for the people of Nevis and St. Johns Parish in particular, who he said gave him the opportunity to represent them and through Premier of Nevis Hon. Joseph Parry, was given the ministerial guidance to Culture among others.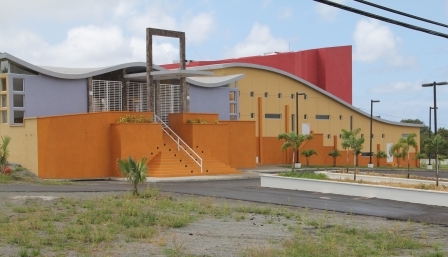 "During my tenure of six short but sure years, I have had the privilege of setting up the Nevis Cultural Foundation. That foundation has been a precursor to this magnificent facility. I am humbled by these land changing events that I was privileged to have a small finger in shepherding.
"These are the best of times for us as a people, let us commit our conjoint efforts to ensure that we maximise our gains from this magnificent facility," he urged.