Nevis performing Arts Centre's programmes moving along satisfactorily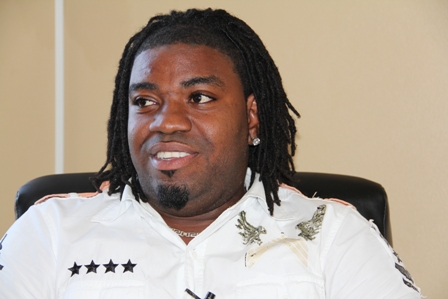 NIA CHARLESTOWN NEVIS (OCTOBER 17, 2012) —
Since the Nevis Performing Arts Centre (NEPAC) officially opened on April 28, 2012, they have had several successes. That disclosure was made by the Centre's Production Assistant and Stage Manager Mr. Kareem "LL" Herbert when he spoke to the Department of Information in an interview on October 10, 2012.
He explained that some of the productions were generated by the Centre and private organisations on Nevis while others came from St. Kitts and they have also had inquiries from interested parties from further afield.
"We have had a few productions and all were very successful. The first one was really, really nice that was the Taiwanese [dance group]. I think it has been showing on Ntv (Nevis Television Channel 8) and then after we had a group from St. Kitts and then we had a couple local productions during the Culturama season but so far so good.
"We have had inquiries from other regional groups to perform at the Centre but right now all of that is in the pipeline," he said.
According to Mr. Herbert, the Centre was in the process of preparing for a production in December that would encompass several art forms.
"We are actually starting the process for a production in December, a Christmas production which NEPAC will put on and I think we will have it three times running.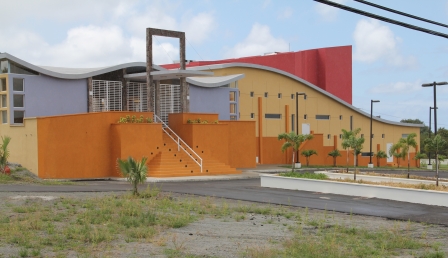 "The auditions for that will start soon, right after the auditions for the choirs another notice will come out for the Christmas production. That production would entail everything – drama, dancing, and singing. For that production … we are going to have to have a dance audition then a drama audition, the singing audition we would have done that already," he explained.
In the meantime, NEPAC's Production Assistant and Stage Manager noted that other programmes had already commenced among then one with students from the Special Education Unit (Special Ed)
"We started a programme with the Special Ed. They come here every Tuesday morning and Mrs. Deslyn Williams-Johnson, my boss, she teaches them dancing, singing, acting and to my surprise they really love it and they really enjoy it. You should see them they are really into it," he said.
Mr. Herbert also spoke to the gratification he got from the programme with the Special Ed students.
"Sometimes it is heartfelt because you know its Special Ed and just to see how happy you can make somebody through art it's just really amazing. So that is one programme I really enjoy, the whole staff enjoys. It's been running for two weeks now and it's really fun," he said.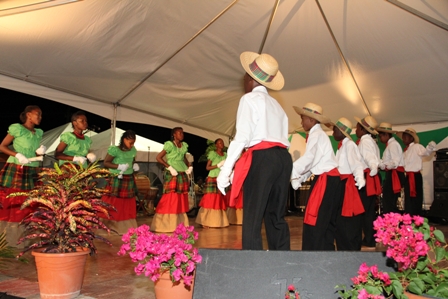 In response to whether that programme would be extended to other schools on Nevis, the NEPAC Official explained that the Centre and its activities fell under the National Cultural Development Foundation (NCDF) in the Ministry of Culture and they already had in place a programme for schools. Notwithstanding the Centre could assist when needed.
"The NCDF already has people going into the schools teaching Masquerade, drama, clowns, Cake Walk, African Drumming but if there is a school that does not have that programme from NCDF, that's where NEPAC would come in to offer singing, dancing, drama anything of that sort related to the Arts," he said.
Outside of the Centre's Arts related activities and productions, Mr. Herbert added that it also offered rented space for private functions since the activities at the facility were designed to also generate some revenue and spoke to the costs involved for that service.
"To rent the auditorium its $1,200 but you have to have a security deposit of $300. So after the production has taken place, once nothing has been damaged you get back that $300. That's not included in the $1,200, so technically its $1,500 you would have to pay…
"It is the same for the courtyard it is $500 but you pay $800. You get back the $300 once nothing is damaged," he said.
According to him, so far he noted that the public's response toward the available rented space was promising and there had been a few private events already held at the Centre.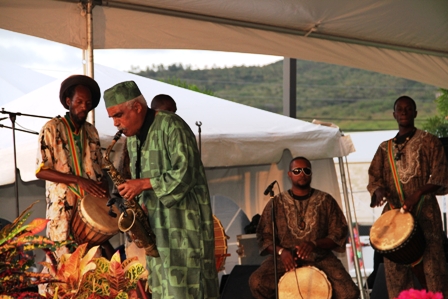 "That has been going great. We have had a couple private events here and people like the price. Maybe they think it was supposed to be more pricy but they like the price so that has been generating some revenue for us here at NEPAC," Mr. Herbert said.
The Centre which was the 40-year old vision of the Nevis Dramatic and Cultural Society (NEDACS), the group responsible for the creation of Culturama the island's premier annual cultural exposition, was realised by then Minister of Culture in the Nevis Island Administration (NIA) Hon. Hensley Daniel.
He described the state-of-the art facility as another step towards managing the Arts for economic development when he delivered remarks before hundreds of eyewitnesses who had gathered for NEPAC's official opening.
"This Centre reflects a critical nexus between culture and the tourism product. It is yet another way of improving the tourism product. It is a critical component of the tourism product.
"I have long felt that the Arts have a brighter future than sugar and bananas. This is yet another step towards managing the Arts for economic development… This Centre is a monument for the cherished memories of all those who have made a contribution to culture in the past… Nevisians Performance matters! Here is your centre for the performing arts. Go think, create, perform! Performance matters!" a visibly elated Daniel said as he delivered his remarks.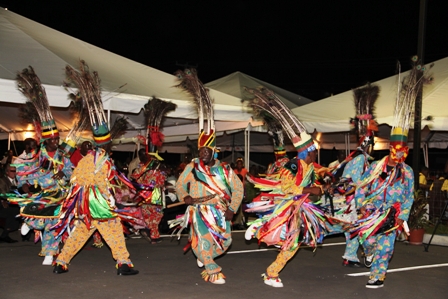 Mr. Daniel also expressed the view that the provision for a home for the Performing Arts on Nevis it would connect the island with regional and professional artists who would come to the island to showcase their talents.
He also reminded that NEPAC was established to give fillip to the Performing Arts. He said the NIA was aware that a Performing Arts programme would help to hone the skills of young performers and prepare them for the competitive world of performance. He further added that the Performing Arts encouraged academic discipline and provided a medium for self expression.
The facility's auditorium was named posthumously after renowned local Musician Mr. Michael Herald Sutton.