Nevis Government continues to propel Agricultural Cooperatives forward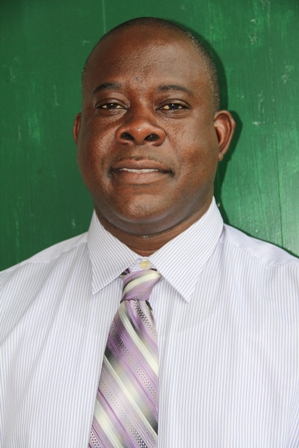 NIA CHARLESTOWN NEVIS (October 16, 2012) —
Minister responsible for Agriculture, Fisheries and Cooperatives on Nevis Hon. Robelto Hector, pledged the support of the Nevis Island Administration (NIA) in particular the Ministry of Agriculture, to help propel Agricultural Cooperatives forward on the island.
His assurance came when as he delivered a televised statement on Nevis Television Channel 8, as Nevis joined the rest of the world in the observance of the Food and Agriculture Organization of the United Nations World Food Day on October 16, 2012. This year's celebration falls under the theme "Agricultural Cooperatives: Key to feeding the world".
"Here on Nevis we have encouraged Farmers' Cooperatives as the engine of growth in our farming community. Societies that can help to achieve the renewed confidence that we seek to promote among our farmers…
"As a Government, we are focused on increasing incomes of our farmers. We are determined to increase employment in the sector. So too, we seek to achieve greater consistency of our food supply and food quality, be it in meat or vegetables. Our export potential must be strengthened," he said.
With regard to Tourism, the Agriculture Minister said as a sector directly related to the island's Tourism the NIA was also committed to ensuring that the correct synergy existed. He therefore called on the island's Farmers to rise to the challenge and ensure that Nevisians were adequately fed.
The Minister used the opportunity to acknowledge the immeasurable efforts of the staff and members of the Departments of Agriculture and Cooperatives, for their efforts in the endeavour and encouraged them to forge ahead even as the current economic times posed serious challenges.
Nonetheless, Mr. Hector was convinced that the situation also provided the opportunity for agricultural cooperatives to demonstrate the satisfaction that their members derived against the agony of other business models.
"This year's theme 'Agricultural Cooperatives: Key to feeding the world', reflects the worldwide scope and influence of such cooperatives. As institutions throughout the world, such societies have catered for financial freedom, forged unity and independence among farming communities.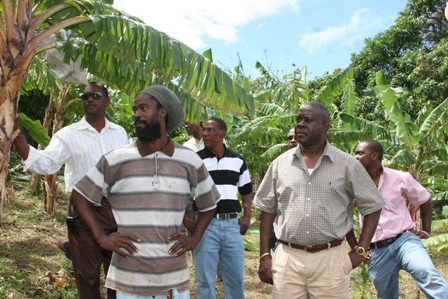 "It must be highlighted, that Agricultural Cooperatives provide some 100million jobs around the world," he stated.
The NIA Minister further noted that in 2012 more than ever, consumer finance and business experts worldwide had repeatedly highlighted cooperatives as safe and sound institutions that would play a key role in the global movement from the economic meltdown to a state of recovery.
In conclusion, Mr Hector on behalf of the Premier of Nevis Hon. Joseph Parry and colleagues and Ministers of the NIA extended heartiest congratulations to members of the farming community on Nevis on the occasion of World Food Day 2012 and encouraged them to enjoy the week of activities planned by the Ministry and Department of Agriculture.