Nevis Premier urges public to see tragic accident as a reason for concerted effort to guide youth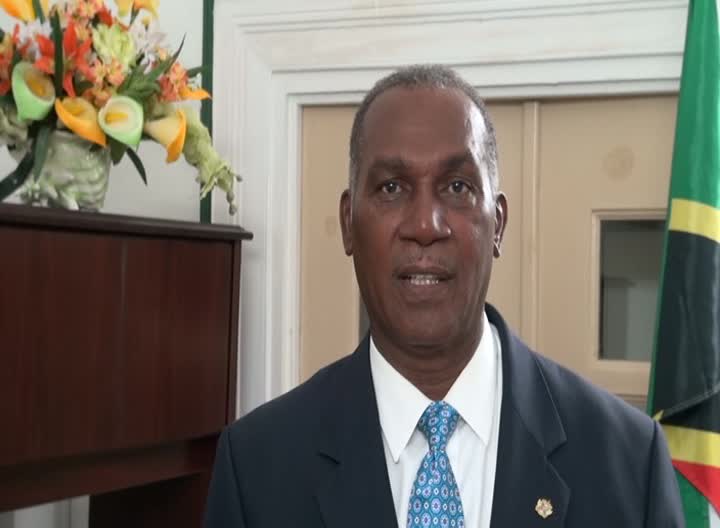 NIA CHARLESTOWN NEVIS (May 08, 2014) –Premier of Nevis Hon. Vance Amory urged members of the Nevis public not to rush to judgment about the victims of a traffic accident on the island main road on May 04, 2014, but instead see the tragic incident as a reason for a concerted effort to guide the youth of Nevis.
He made the plea while he expressed condolences on behalf of the Nevis Island Administration, his family and himself, in a televised statement on Nevis Television on May 07, 2014, to the families of Alec Brown, 28, of Hanley's Road and Nigella Browne, 19, of Westbury Village. Both passed away as a result of injuries sustained in a car crash which occurred just after 9:30 p.m. in the vicinity of S.L. Horsfords.
"I am aware that there will be comments made about the young people but let us not be too easy and quick to condemn but let us see this tragic accident which has taken two young people in the prime of their lives, see this as a means of, in our older citizens of this country, making an effort to deal conscientiously with our young people to lead them, to show them the way and trust that they will heed our advice," he said.
Mr. Amory said he was aware of the immeasurable grief the sudden loss of life had caused and offered condolences to the bereaved families.
"My fellow Nevisians, I wish to express on behalf of the Nevis Island Administration and on my own behalf and on behalf of my family, greatest condolences on the sudden passing of two of our very young adults in Nevis – Alec Brown and Nigella Browne.
I am aware that the sudden death caused by a vehicular accident has traumatised the whole Nevis community but I know, especially the families of these two young people in the prime of their youth with their whole future ahead of them, must be feeling even more traumatised than we can ever know and so today, I want to express to the family of Alec Brown and the family of Nigella Browne our deepest, heartfelt sympathy," he said.
The Premier noted that since the accident he had contacted both families and urged them to lean on God in their time of grief.
"I have spoken to both families and I have sought in my own way to bring some comfort to them but I know that at this time words are inadequate, to express how I feel but also inadequate to making any comfort, and I do believe that we as a community, have to be a support base for them both, to ensure that we offer words of comfort, that we support them in whatever way we can to enable them to bear their loss.
"I have entreated them to lean on the strength of God because it is in Him and in His Word that we will find comfort…Again to the families of Alec Brown and the families of Nigella Browne, our deepest condolences and may God give them individually and collectively the comfort which they so need at this time of tragedy. May God bless us all at this time," he concluded.