Nevis Public Utilities Minister publicly commends NEVLEC's power generation team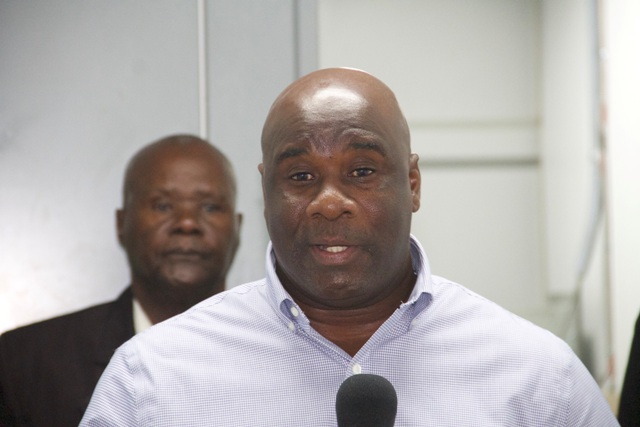 NIA CHARLESTOWN NEVIS (December 23, 2016) — Minister responsible for Public Utilities on Nevis Hon. Alexis Jeffers commended workers at the Nevis Electricity Company Limited (NEVLEC) in particular those in the Generation Department for their efforts and urged them to continue to do so in the interest of the people of Nevis.
The Minister praised the team led by Generation Manager Earl "Bobby" Springette, when he delivered remarks at a ceremony to officially commission a MP36 2.5 megawatt generator at the Prospect Power Plant on December 21, 2016.
"Bobby, you and your team I want to commend you because you have worked through some very difficult circumstances over the years.
"We are trying to make things easier for you and I would want you to continue to pass on our best wishes to your entire team and implore upon them, to continue to work hard not for themselves but for the entire island of Nevis because we are certainly proud of what has been done thus far," he said.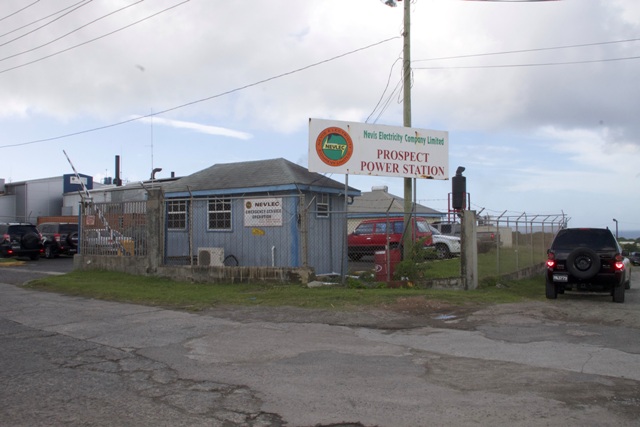 Meantime, Springette who also spoke at the ceremony, acknowledged that 2016 has been a very challenging year in terms of providing electricity for the people of Nevis.
He noted that they encountered many unforeseen circumstances on a daily basis which were compounded by inadequate reserve capacity.
The department head said since the generator was added to the fleet of generators at the power station, it has served well and has brought relief to his staff in terms of the environmental impact.
"The deteriorating exhausting system on the older units has had an impact on the workers during the daily operation of the plant. So it is very significant for us to be standing here today in this nice air-conditioned operation room…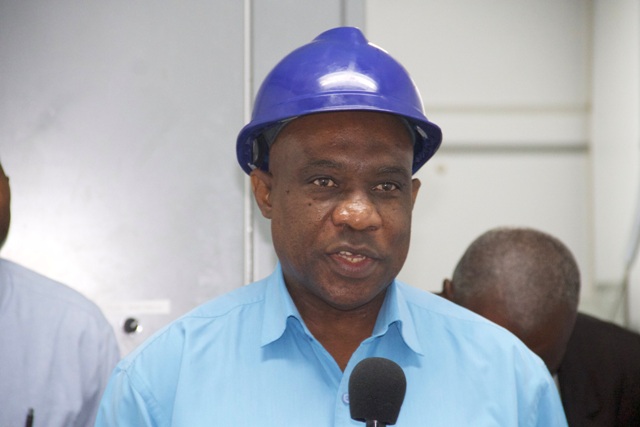 "So it's a tremendous, tremendous occasion for us to be having something different and doing something different especially going into the Christmas season. It always has been challenging for us for the Christmas and the Culturama seasons but today I could say I am very proud of the NEVLEC team that was involved," he said.
He used the opportunity to thank his staff for their hard work and noted that they had done majority of the installation work for the generator set including all the mechanical, electrical and engineering parts of the project.
Springette also thanked the Nevis Island Administration, Minister Jeffers and the Chairman and Board of Directors of NEVLEC Hon. Farrell Smithen for their assistance.