Nevis recognised as the #6 Best Island in the Caribbean by Conde Nast Traveler with three of its resorts listed among the best in the Caribbean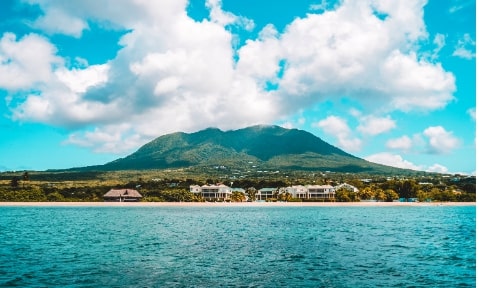 NIA CHARLESTOWN NEVIS (October 09, 2023)- The following is a press release from the Nevis Tourism Authority
Nevis recognised as the #6 Best Island in the Caribbean by Conde Nast Traveler with three of its resorts listed among the best in the Caribbean
Nevis, the picturesque island known for its natural beauty and warm hospitality, was voted #6 Best Island in the Caribbean by the prestigious Condé Nast Readers' Choice Award 2023. More than 520,000 Condé Nast Traveler readers submitted responses rating their travel experiences across the globe to offer a comprehensive look at the places they eagerly anticipate revisiting.
Adding to this remarkable achievement, three of Nevis' finest resorts have been listed as the Best Resorts in the Caribbean by Condé Nast Traveler. Paradise Beach Nevis was #6 on the list,
Montpelier Plantation and Beach at #21 and the Four Seasons Resort Nevis at #30.
In addition, luxury travel expert Christopher Parr of the award winning luxury lifestyle travel guide PURSUITIST named Four Seasons Resort Nevis, Montpelier Plantation and Beach and
Paradise Beach Nevis in his travel review of the 'Top 5 Best Luxury Hotels in St. Kitts and Nevis.'
These significant recognitions speak to the natural beauty, warm hospitality and unforgettable experiences that Nevis offers to all who visit.
To our visitors, thank you for choosing Nevis as your destination. Thank you to all our residents who continue to preserve our island paradise. Let us honor this achievement and continue to showcase Nevis as the gem of the Caribbean!