Nevis' reigning Junior Tourism Minister gets well wishes from Min. of Tourism ahead of Tourism Youth Congress in Curacao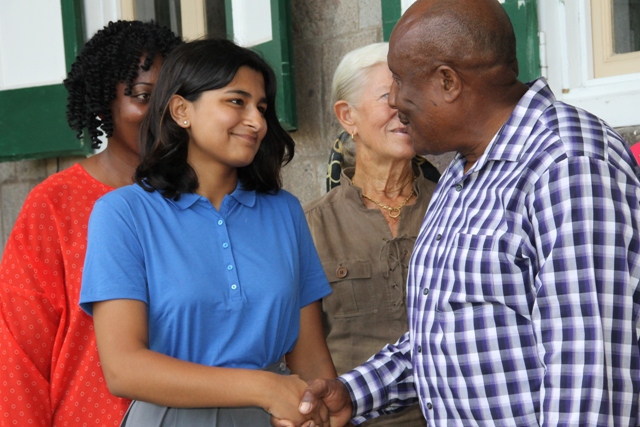 NIA CHARLESTOWN NEVIS (OCTOBER 19, 2015) — Reigning Junior Tourism Minister on Nevis, 15-year-old Tarana Kacker of the Nevis International Secondary School, will form part of a six-member delegation leaving Nevis for Curacao on October 20, 2015.
She will represent the island at the Caribbean Tourism Organisation's (CTO) 2015 Tourism Youth Congress. It will be held during the organisation's annual State of the Industry Conference (SOTIC) in Willemstad from October 21-23.
Before their departure, during a brief ceremony at Bath on October 16, 2015, Permanent Secretary in the Ministry of Tourism Carl Williams extended best wishes to Kacker on her endeavours in Curacao on behalf of the Minister of Tourism Hon. Mark Brantley and by extension the Nevis Island Administration.
He told Kacker he was hopeful that she would emulate outgoing Caribbean Minister of Tourism Rol-J Williams, who he said had done something unique for Nevis. Rol-J Williams became the second consecutive representative from Nevis to win the CTO's coveted title.
Williams also registered gratitude to the sponsors of the local leg of the contest Bank of Nevis and to Winair for the airline's offer of a complimentary ticket.
The Youth Congress participants will take part in educational activities leading up to the round table discussion which is slated for October 23rd at 3 p.m.
According to Tourism Education Officer in the Ministry of Tourism Vanessa Webbe, the Youth Congress is structured to mirror the CTO Board of Directors' Meeting.
She told the Department of Information that there will be three topics on salient tourism issues for discussion: Film Tourism, Green Tourism and Voluntourism.
Students ages 14-17 from member states of the CTO will share knowledge and views with their fellow Junior Ministers and Commissioners of Tourism on one of the three topics in the first round of discussions.
In round two, a mystery topic will be given to which participants have one minute to prepare and one minute to speak spontaneously.
Nevis has won the regional Youth Congress for the past two consecutive years. In 2013, Neila Jones a past student of the Gingerland Secondary School (GSS) won the event in Martinique and Rol-J Williams who is also a student of the GSS captured first place in St. Thomas, USVI. They were both assisted by Geography teacher at their school Philicia Walters.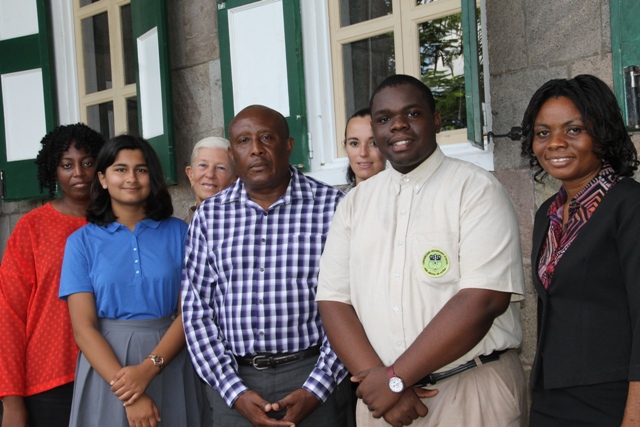 At this year's event, Kacker will be accompanied by Ministry of Tourism Officials Vanessa Webbe and Deborah Lellouch along with Chaperon and Principal of the Nevis International Secondary School Joy Napier and Rol-J who will serve as moderator of the congress.
Both students will receive additional support from their parents. Tarana's mother Dr. Anshu Kacker and Rol'J's mother Janice Williams will be travelling with the team.
Also travelling with the delegation will be Product and Development Officer in the Ministry of Tourism Nicole Liburd. She will attend SOTIC as a general delegate to attend all meetings at the highest level on behalf of the Ministry. The theme for this year's SITOC is "Caribbean Tourism: Growth through Innovation."