Nevis school principals now certified in school safety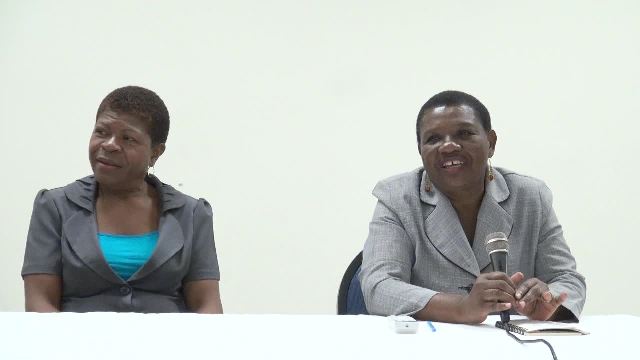 NIA CHARLESTOWN NEVIS (MAY 05, 2017) — A number of teachers and principals on Nevis are now certified in school safety, following the completion of a three-day School Safety Course which concluded on May 04, 2015.
The training was a collaborative effort between the Ministry and Department of Education, the Nevis Disaster Management department (NDMD) and the USAID through its Latin America and the Caribbean Regional Disaster Assistance Programme. It was held at the NDMD's conference room at Long Point.
Ann Jean-Baptiste, Coordinator of the United States Agency for International Development (USAID)/Office for Foreign Disaster Assistance (OFDA) described the training as a critical to schools in the region. At the end of the training, participants would have a school safety plan specific to the individual situations.
She noted that the training would cause participants to think of how safe their schools are for those who reside there for the greater part of the year and what will cause danger to their lives and in the end, they would be better placed to save lives. They would also be better prepared to deal with any hazard that may affect the school environment.
However, Jean-Baptiste explained that the teachers and principals would need the assistance of the communities in which the schools are situated and the student's parents.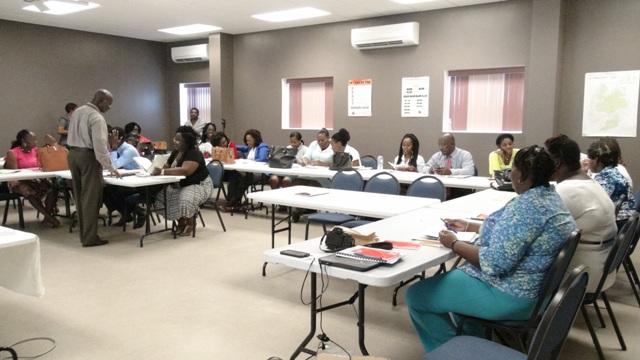 "You cannot do it alone. If something happens in your school, you need the neighbouring community to assist right away.
"If there is a fire, before the fire service comes, the parents come looking for their children. So you must develop a relationship with parents, as it relates to the safety and security of your wards," she said.
Principal Education Officer in the Nevis Island Administration (NIA) Palsey Wilkin, noted that the safety of children is an important responsibility and the Ministry is grateful for the training exercise.
A similar exercise was held in St. Kitts in 2016.
Facilitators for the training sessions, Francisca Joseph from Dominica and Alison Gorgon from Jamaica, were drawn from a pool of OFDA risk management experts in the region.