Nevis' Social Development and Youth Minister offers pertinent advice to Single Parents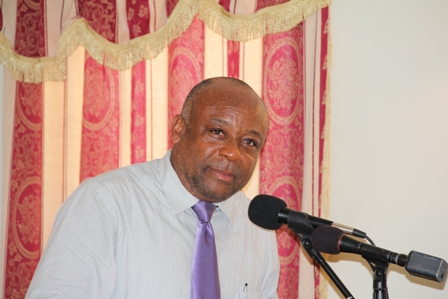 NIA-CHARLESTOWN NEVIS (November 22, 2011) —
Minister responsible for Social Development and Youth on Nevis Hon. Hensley Daniel, offered a number of steps that Single Parents on Nevis could take to that would help them to raise their children successfully.
During a recent workshop hosted by the Single Parents Support Group of the Social Services Department at the red Cross Conference Room for over 40 Single Parents on Nevis, Mr. Daniel said what was important was not whether a child was raised by one or two parents but it was the quality of the relationship between parent and child and the harmonious nature of the environment in which the children were raised that mattered
"I share the view …that the village must raise the children and that as you try to manage your children, you must let the village in.
"There are some important books on raising boys and girls without children and one of them is written by Perry Drexler and she writes that you should stay connected. End this nonsense about you cannot control your children by yourself. She argues that you must collect families. What she is saying is you must add other people to the family – friends, colleagues, blood relatives, and community organisations. Add them to the family, so that they can help you to manage the children," he said.
The Minister also urged the Single Parents to recognise the value of grandparents who he said in today's world were working and in better health and they too could help parents to raise their children.
He also emphasised the need for Single Parents to allow their children to benefit from persons who had different personalities, temperaments and families and to build their confidence.
"The idea is that if you only expose your children to one set of people they will become like them and you really want your children to become like themselves.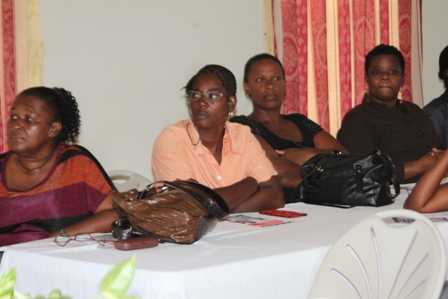 "Build up your children's confidence in themselves and focus more on the things that are good about them and less on the things that are bad about them because it is still the case, that most of today's children have more good in them than bad. Involve your children in decision making," he said.
The Social Development Minister referred to an author who suggested that single mothers should see opportunities not limitations as they raised their children. He said it should be that way especially as it pertained to boy children.
"You must see the opportunity to raise your children in particular your boys. Never stop striving to better yourselves and you are your son's most important role model, you are your children's most important role models and you can influence the future of your child," he said.
The Minister also told the Single Parents that they should counteract any self critical tendencies and brush aside the notion "poor me since my grandmother was a single parent and my mother was a single parent and they didn't get to manage their children then I too will not be able to manage my children." That attitude he said had no place in the quest to raise their children well.