Nevis spreads the good news at the 2010 World Travel Market Show in London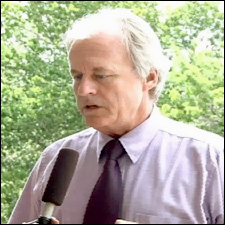 Mr. Alastair Yearwood, Nevis Tourism Advisor
(Charlestown, Nevis –Tuesday, November 23, 2010) – Nevis Representatives who attended World Travel Market (WTM) in London from November 8 – 12 described the 2011 outlook for Tourism on the island as positive.
"Nevis is going into 2011 with positive momentum and that was confirmed at WTM in London. We met with important international journalists and all were extremely interested in the recent upgrades to accommodations and dining, the reopening of the Four Seasons, our developments in green energy initiatives, the Tristar Triathlon and the new Kids r VIPs program," said Chief Executive Officer of the Nevis Tourism Authority, Mr. John Hanley.
He added that the NTA looked forward to welcoming both the loyal return guests and new visitors alike to experience the recent changes throughout the island.
According to a press release from the Nevis Tourism Authority (NTA), the St. Kitts-Nevis stand with a colorful fishing boat centerpiece was well-received by visitors and journalists from around the world. In addition to communicating Nevis' action-packed 2011 schedule of events, WTM was the platform for Nevis to officially launch its new Kids r VIPs program in conjunction with St. Kitts.
Nevis was represented at the international event by Permanent Secretary in the Ministry of Tourism- Mr. Tyrone O'Flaherty, Tourism Advisor- Mr. Alastair Yearwood, CEO of the NTA- Mr. John Hanley, Sales Manager- Ms. Julie Claxton and Nevis Hoteliers- Mr. Jamie Holmes and Mr. Richard Lupinacci Jr.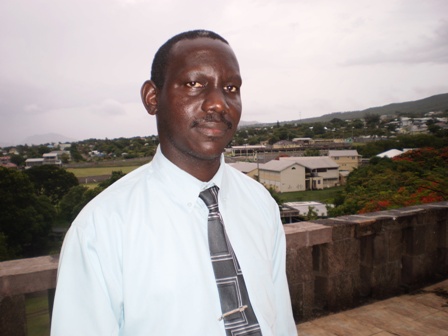 CEO of Nevis Tourism Authority, Mr. John Hanley
During the WTM travel show the NTA's U.S-based Public Relations firm Cheryl Andrews Marketing Communications coordinated a series of meetings with influential U.K. media which included National Geographic Kids, Conde Nast Traveler, Travel Trade Gazette and Outdoor Enthusiast.
The new Kids r VIPs program offers many new experiences for families coming to St. Kitts and Nevis in 2011. Through partnerships with activity companies and hoteliers on St. Kitts and Nevis, Kids r VIPS will offer children on holiday and living on the islands a chance to get active by learning a new sport or picking up a new skill while taking steel pan lessons or by just having some fun playing on the beach.
Tourism Advisor in the Nevis Island Government- Mr. Alastair Yearwood gave his impressions of the World Travel Market and commended those who assisted.
"Everyone from the booth designers to the island representatives are to be commended for a job well done at WTM. The feedback we received from the media and industry professionals was incredible and reinforces our optimistic outlook for 2011," he said.