Nevis students the first in the region to sit formal Test of Chinese as a Foreign Language exam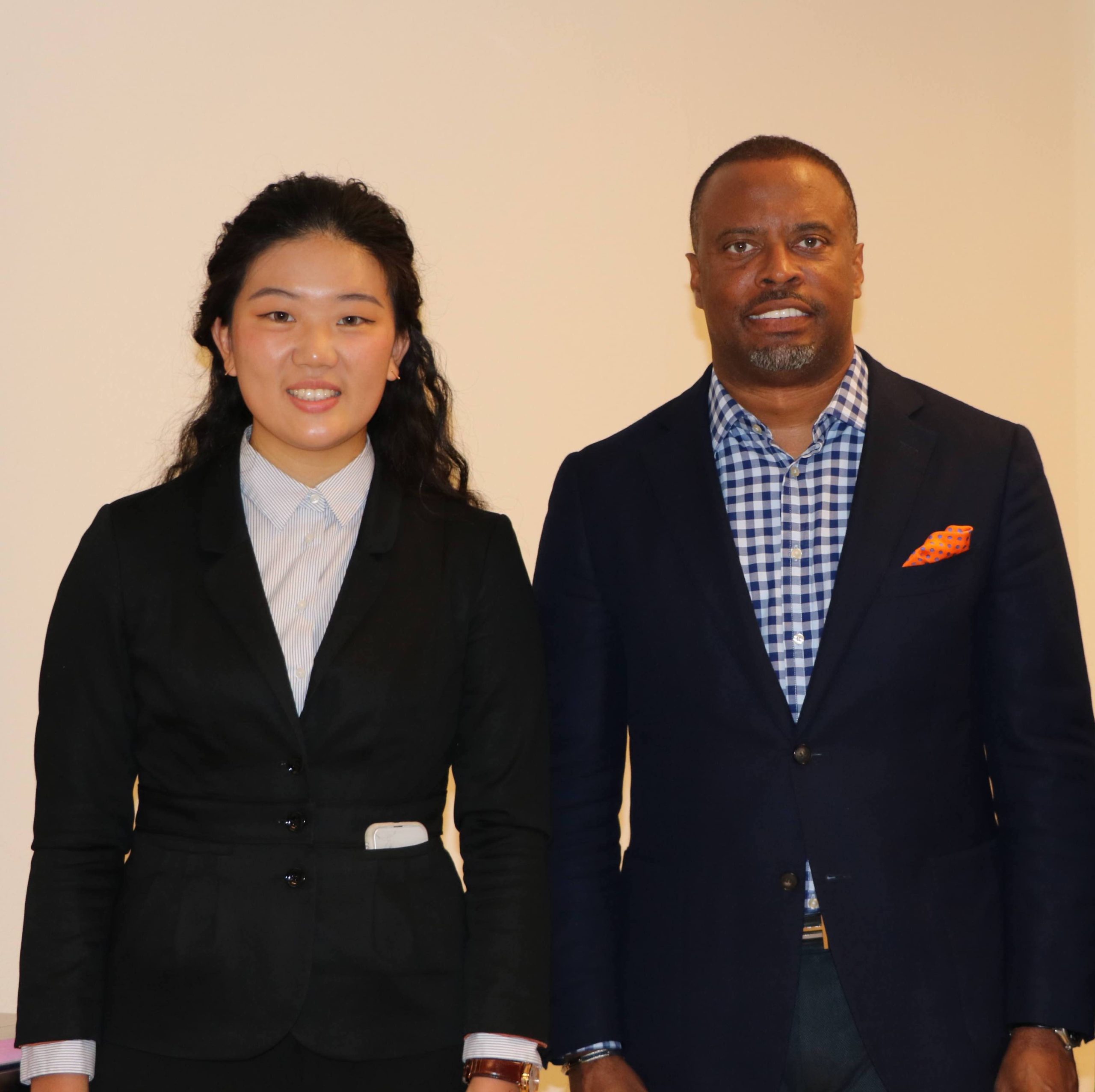 NIA CHARLESTOWN NEVIS (May 02, 2023)- Twenty-seven individuals on Nevis, 13 of them high school students, have made history as the first group in the region to sit the formal Test of Chinese as a Foreign Language (TCFL) exam.
The candidates, which included 14 adults, sat the electronically administered TCFL Computerized Adaptive Test (CAT) on April 21, 2023.
During a recent press engagement Hon. Mark Brantley, Premier of Nevis, highlighted the achievement and thanked Mandarin instructor Ms. Chen Chi, and the Republic of China (Taiwan) for their contribution to bringing Mandarin to the people of Nevis in such a meaningful way
"This marks the first time that any group in the Caribbean has taken that formal test. This represents a significant step forward. We want to thank Miss Chen Chi, Mandarin teacher, and the Republic of China (Taiwan) for their continued support in moving this initiative forward. We look forward to the results, but we feel that for 27 people here to have been the first group to have done this test in the region is very significant."
Ms. Chen Chi, a professional Mandarin teacher from the Republic of China (Taiwan), expressed confidence that the candidates will pass the TCFL, and is anxiously awaiting the results, which she anticipates will take a few weeks. She is especially keen to see the results for her second to fourth form students, who attend the Charlestown, Gingerland, and Nevis International Secondary Schools.
The Premier is proud of his Nevis Island Administration's (NIA) pioneering policy to introduce Mandarin in local schools, saying, "As a government we have really demonstrated initiative and leadership. When we introduced this idea of teaching Mandarin in our schools here, I know because the way things are, some would have scoffed at the idea, but here we are."
Becoming multi-lingual positions St. Kitts and Nevis nationals to be more fit for purpose in the global community, said Premier Brantley. He encouraged more individuals on Nevis to seize this opportunity to learn Mandarin, one of the most widely spoken languages in the world. He also encouraged the Federal Government to implement a similar Mandarin program in schools on St. Kitts.