Nevis Tourism Officials expecting returns from recent UK promotion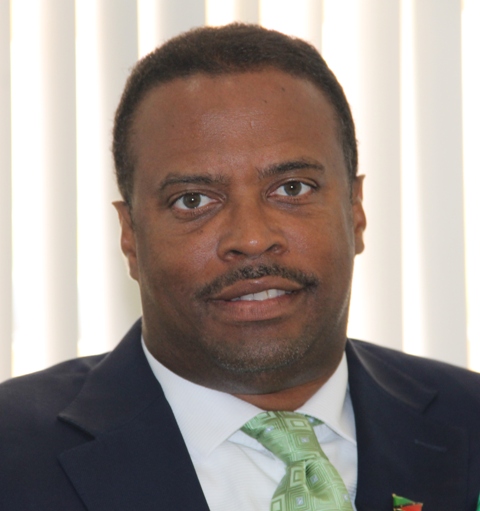 NIA CHARLESTOWN NEVIS (MARCH 17, 2015) –Deputy Premier of Nevis and Minister of Tourism Hon. Mark Brantley believes that Nevis would benefit from a recent promotion of in the United Kingdom following a breakfast meeting with journalists and independent writers.
The Minister told the Department of Information on March 17, 2015, that the highlight of the UK visit was a breakfast meeting hosted by the Nevis Tourism Authority (NTA)on March 13th for over 20 media representatives from well-known publications and independent writers who catered to the clientele that Nevis, as a destination, was seeking to attract.
Mr. Brantley who led the delegation, was accompanied by Chief Executive Officer of the Nevis Tourism Authority Greg Phillip and Marketing Officer for the United Kingdom Julie Claxton.
He said the interactive approach with media professionals had been a strategy that tourism officials on Nevis had pursued in recent times and they had seen positive spin offs as a result.
"The procedure we have really been using is to interact with journalists and travel writers. Invite them to come out and see the jurisdiction personally and in that way, we feel they are better able to report on what their experiences have been and so for us it's an ongoing effort," he said…
"The hope would be that in the ensuing weeks and months, we will see journalists coming over and we hope to see publications publishing stories on Nevis and through that, reaching an audience that we would not otherwise reach. So this has been our methodology. It has been working. We've seen gradual increases in some cases and in other cases quite dramatic increases in travel to Nevis and we continue to promote that," he said.
According to Mr. Brantley, the UK market was an important one which was at present under served as far as Nevis was concerned and it was a situation that could be improved.
He noted that properties such as the Oualie Beach Resort and Nisbet Plantation had been doing well with guests from the UK however, there were others that Nevis Tourism Officials felt could do much better and so their promotions would continue.
Regarding airlift, Mr. Brantley stated that since now also wore the Federal Minister of Aviation hat, it afforded him the opportunity to interact with British Airways and other airlines to try to see how those relationships could be leveraged into greater traffic into St. Kitts and also into Nevis but that was a work in progress.
The Tourism Minister also spoke of an individual meeting held with the editor of British Airway's inflight High Life magazine
"She was very interested in a number of stories on Nevis – our thrust in terms of green energy; sustainability; our restaurant scene. I think many would know that Nevis has one of the best restaurant scenes in the entire Caribbean and a host of other considerations that we discussed," he said.