Nevis Youth Council provides opportunity to expose young local talent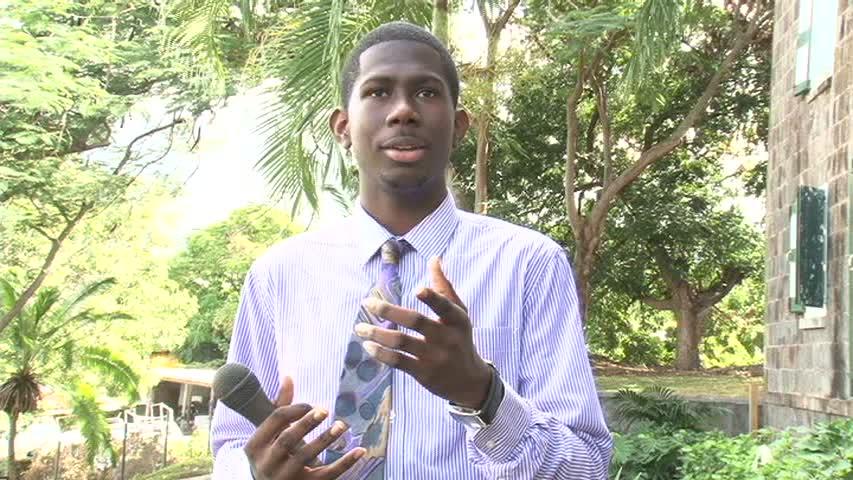 NIA CHARLESTOWN NEVIS (February 14, 2014) –Youths on Nevis will be given the opportunity to showcase their skills and talents at Youth Expressions through the Arts, a programme designed by the Nevis Youth Council.
President of the Council Theon Tross made the disclosure when he spoke to the Department of Information recently. He said the move was in keeping with the organisation's mandate to advance the cause of Nevis youths.
"We have realised is that many Nevisians have skills and talents that aren't being advertised. They aren't being shown to the world. So what we've decided to come up with is something called the Youth Expression through the Arts. This comes in two phases," he said.
The first phase will be called the Art Gallery slated for March 22, 2014, from 5 p.m. at the Nevis Performing Arts Centre (NePAC). Tross explained that it would provide for youths involved in the Arts while the second phase would entail expression of the Arts.
"Persons who are interested in painting, clothing and textiles, culinary arts, handcraft-making and so on and so forth, they have a place to show their art and then Phase 2, which is the Grand Expression, for performers such as singers, dancers, dramatizers, those persons will have a place to show their talent.
"For Phase 2 though, the thing that we have realised is that everyone needs to go through a process…To go through to Phase 2, we have decided to set up an audition phase. This audition will be held on the 22nd of February at NePAC at 5 p.m. We are asking those who are willing to come out, sign up, register. If you want to register, you can contact me at 766-0169," he said.
Tross noted that after the audition, those who met the required standard would move on to the next stage.
"What we are going to do [after the audition], is to fine tune the talent and we're going to decide who is going to make it through to the second stage and that will be the Grand Expression. We've realised that some people may not be able to make it, so we've decided that if a dancer may not make it, we can group her/him with a singer so it's one big performance," he said.
According to Tross, the Grand Expression slated for March 29, 2014 from 7:30 p.m., would take the form of a concert.
"Grand Expression is a big concert. What we want to do is get something, a grand stage for Nevisian youth because we've realised that unless you are inside a church group or a community group, which aren't too prevalent, you don't have a place to express your talent. So we've decided to make a grand stage where everyone, from ages 13 to 30, has a place to express themselves," he said.
The Nevis Youth Council President also said that persons in the select age group who were interested could also use the opportunity to sign up for membership in the Council.
"What we've decided is that anyone between 13 and 30 who is willing to join the National Youth Council can join but the incentive is that you have the opportunity to express your talent…and the availability to travel outwards and to do certain things, that's not there for us. So what we've decided to do is to have this concert to let people have that opportunity to grand scale to travel to sing. These things can come through that," he said.