Nevisian Premier discusses Fisheries project as part of Phase II of Nevis development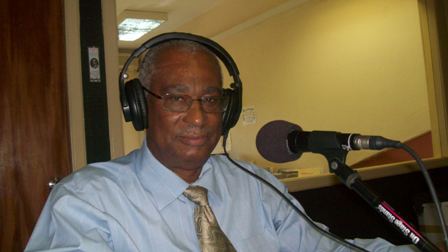 Charlestown, Nevis–(Tuesday, December 13, 2011)
Premier of Nevis, the Hon. Joseph Parry on Tuesday enlightened listeners to his popular radio show, In Touch with the Premier, about Phase II of the development of Nevis.
Speaking to projects envisaged for his party's second term in office, Premier Parry said that projects such as the proposed fisheries complex, and various other programs, will enhance the landscape and lives of Nevisians and residents.
"Next year we are starting a US$12 million fisheries project in Charlestown. It will be a neat area with lockers, a gas station, a refrigerated area to store fish, and many other amenities," said the Premier.
The plans are that fish products produced from the project will be packaged and sold locally and regionally.
According to the Premier, the fisheries project and similar developments are part of the Nevis Reformation Party-led Administration's mandate to improve the quality of life of Nevisians.
Speaking of past investments in the field of agriculture, the Premier said there were about $1.5 million worth of incentives and subsidies given," to assist farmers over the last four years."
Incentives for the farmers have included: farm inputs, water for irrigation, animal feed, seeds and seedlings, fencing wire, fishing gear, land preparation and abattoir services.
The fisheries project which should see the start of construction in late 2012 will be jointly funded by the Japanese International Cooperative Agency (JICA) and the Nevis Island Administration.