NEVLEC technicians training to operate new Wӓrtsilӓ engine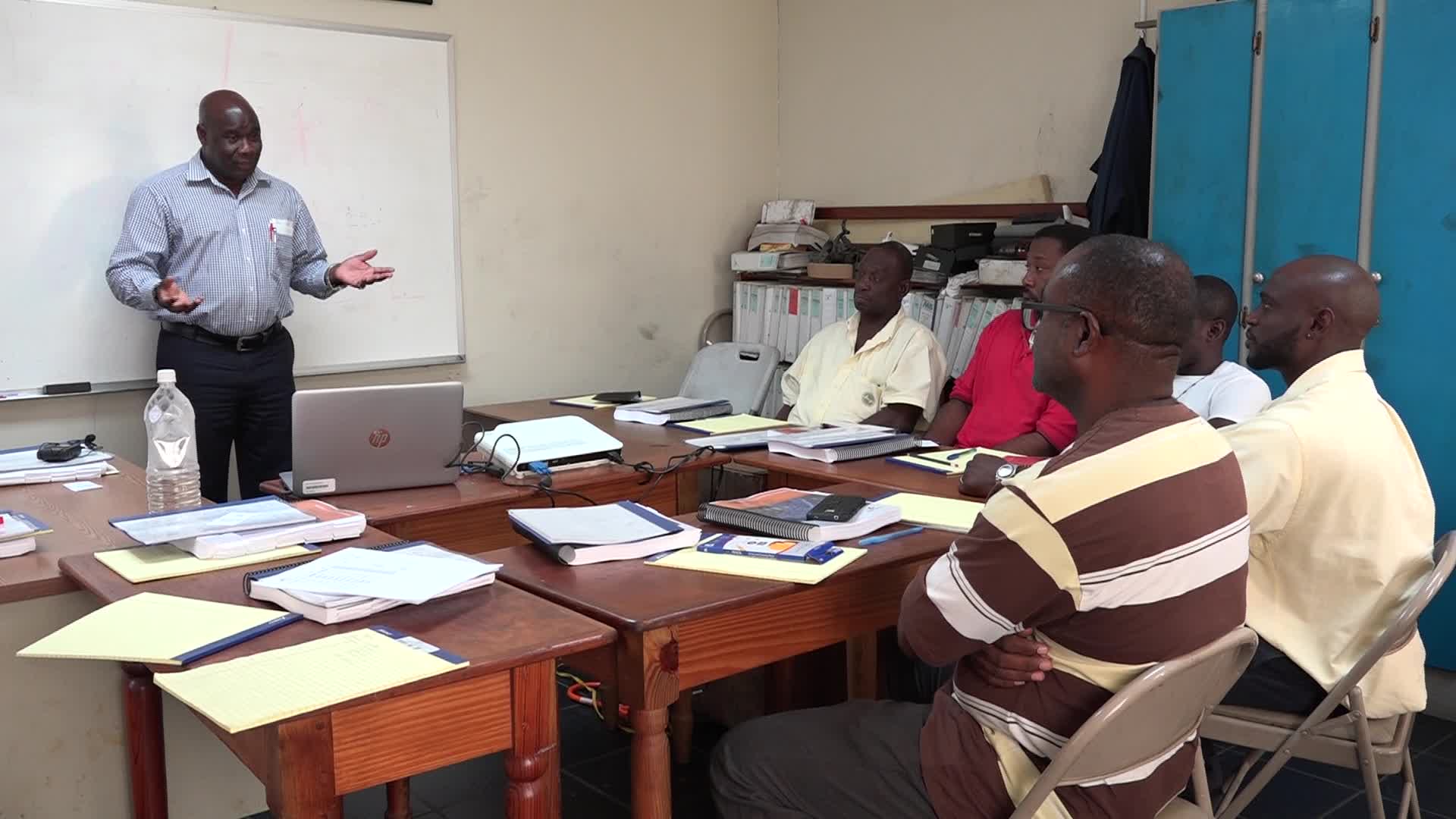 NIA CHARLESTOWN NEVIS (JULY 31, 2017) — Hon. Alexis Jeffers, Minister of Public Utilities in the Nevis Island Administration (NIA), told a group of technicians at the Nevis Electricity Company Limited (NEVLEC) that the knowledge they would gain at the training session by a senior Wӓrtsilӓ instructor, would help to develop them in the workplace.
The minister, was at the time delivering remarks on the first day of five days of training at the Prospect Power Plant's meeting room on July 31, 2017. It is being conducted by Mr. Matti Kakko, Senior Instructor Technical Service Turbochargers Wӓrtsilӓ North America Inc.
"Knowledge is important but what you do with the knowledge is also important. I believe that the knowledge that you garner here this week, would be important to sustain you as you go along in improving yourself in the work place," he said.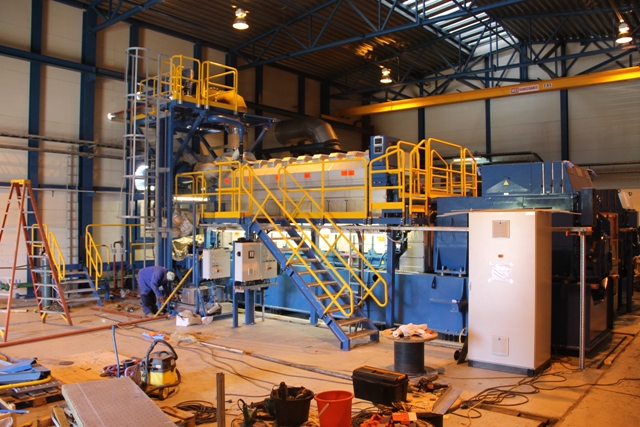 Mr. Jeffers, also urged the participants to make sure that at the end of the training, they would be able to apply the new knowledge in a way that would help NEVLEC to provide reliable and quality electricity moving forward.
The training follows NEVLEC's recent purchase of a multi-million dollar 3.85 megawatt Wӓrtsilӓ engine. The new equipment which is being installed at the power plant, is expected to be officially handed over in late August.
The minister used the opportunity to thank Wӓrtsilӓ for its continued partnership with the NIA which spans 20 years. He thanked them for their efforts to ensure that NEVLEC continues to be a viable and strong company in the future.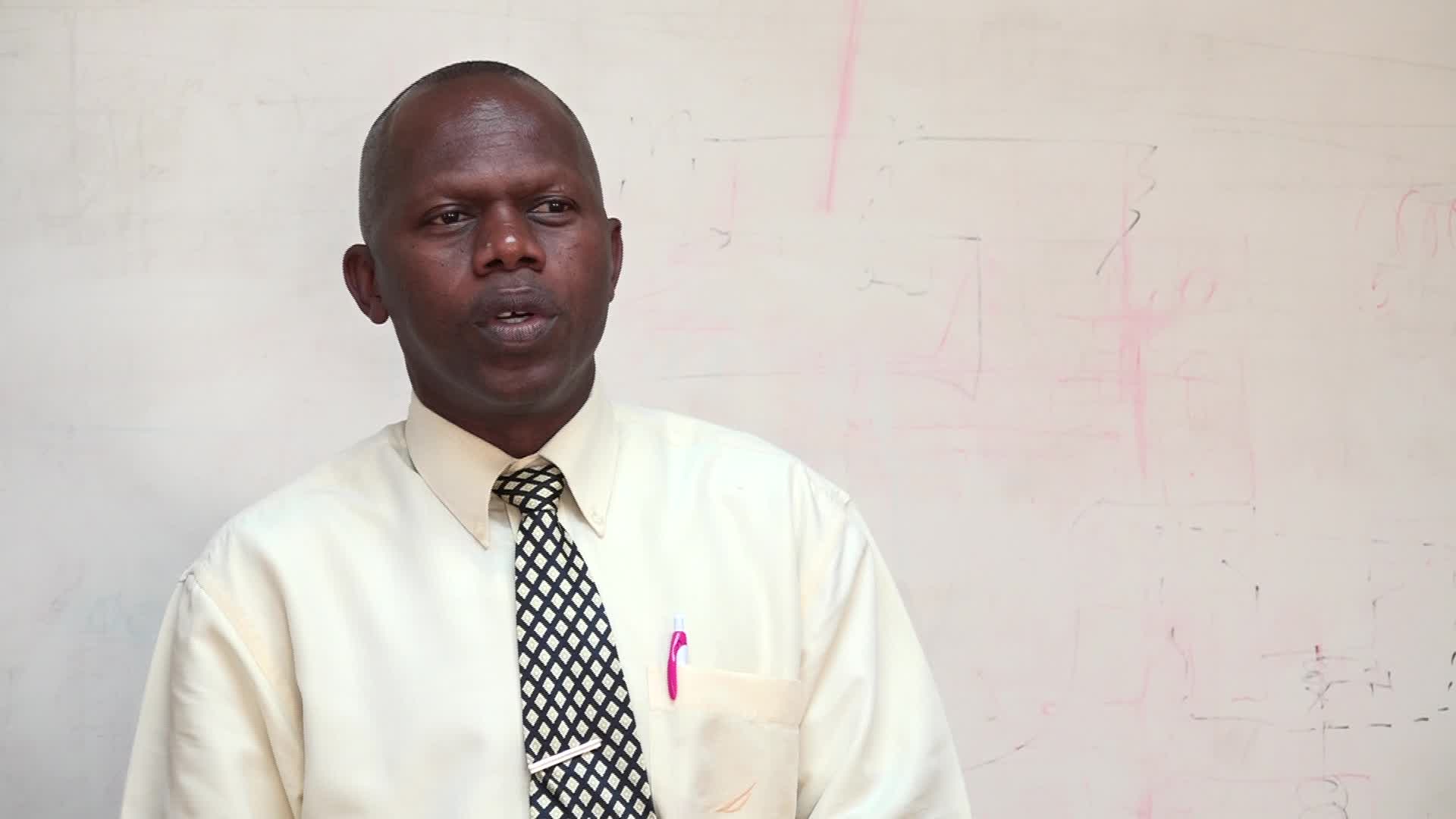 Mr. Jeffers said his presence at the training, signalled his support for NEVLEC and all it is doing to ensure its continued transformation into a major electricity generator and a top company on Nevis.
Meantime, Acting Manager of NEVLEC Jervan Swanston, urged participants to engage the instructor during the training.
"I am asking you to engage him as much as possible. The only reason he is in Nevis is to train you… be as attentive as possible and ensure that when he leaves here that we are all the better for being here," he said.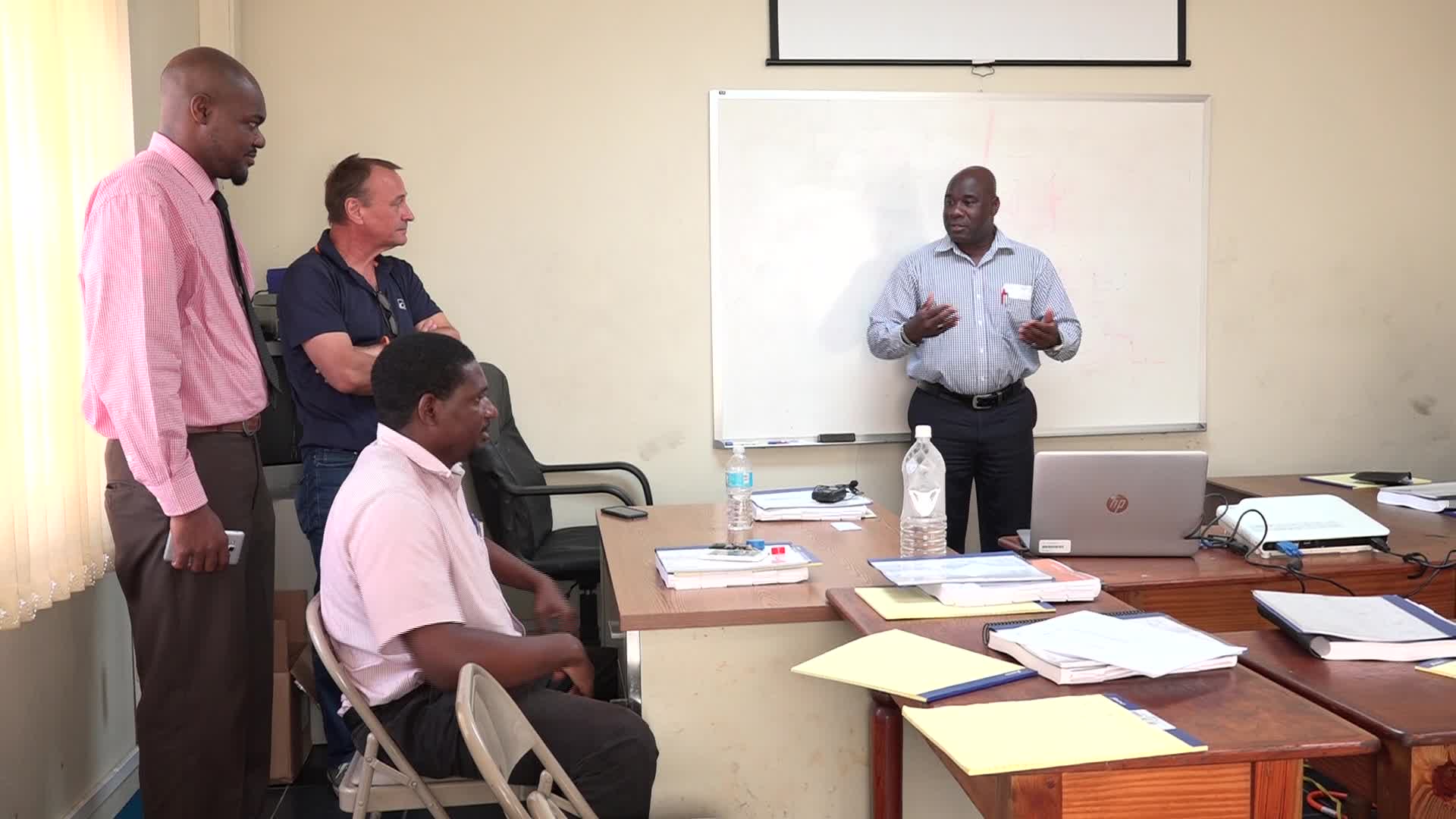 Mr. Swanston said the participants would be the ones directly responsible for operating the new machine.
At the end of the training, it will be followed by another component involving electrical and mechanical.
The brief ceremony was chaired by Michael Webbe, NEVLEC's Senior Human Resource Officer.