M.V. Christena disaster on 47th anniversary continues to teach lessons, says Nevis Premier Amory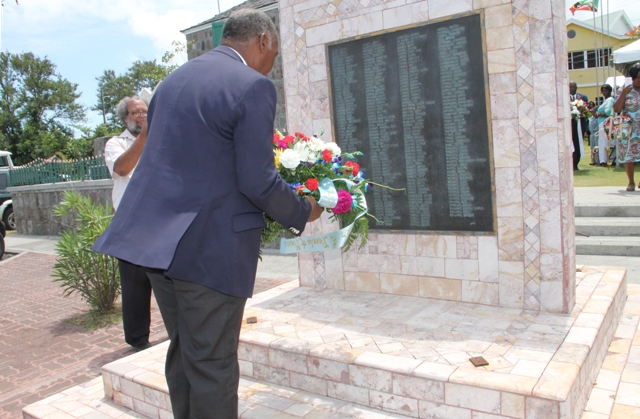 NIA CHARLESTOWN NEVIS (AUGUST 01, 2017) — Premier of Nevis Hon. Vance Amory, says the Christena Disaster of August 01, 1970, in the Narrows, continues to provide lessons, 47 years later. The M.V. Christena sank with over 300 persons, more than 200 perished with more than 90 survivors.
Mr. Amory, was at the time delivering remarks at a Memorial Service hosted by the Nevis Island Administration (NIA) on August 01, 2017, at the grounds of the Alexander Hamilton Museum, to observe the 47th anniversary of the tragedy.
 "One of the things this event continues to teach us and to remind us, is that out of every tragedy can come some good but it also teaches us other lessons. Lessons of resilience. It also teaches us the lesson of how not to make the same mistake over again.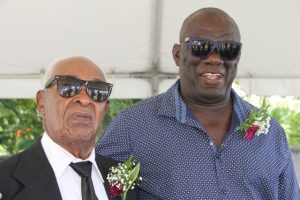 "The lesson we have learned from this disaster has caused us to make significant changes in how the travel between St. Kitts and Nevis continues to be operated," he said.
Mr. Amory, listed a number of areas which have changed for the better in sea travel between St. Kitts and Nevis including upgraded vessels, their suitability, the provision of life-saving devices and trained staff who are capable of managing the boats as they ply between the islands.
He noted the tragedy was also a transformation point in the history of Nevis and underscored the economic impact of most of the Nevisians who perished that day.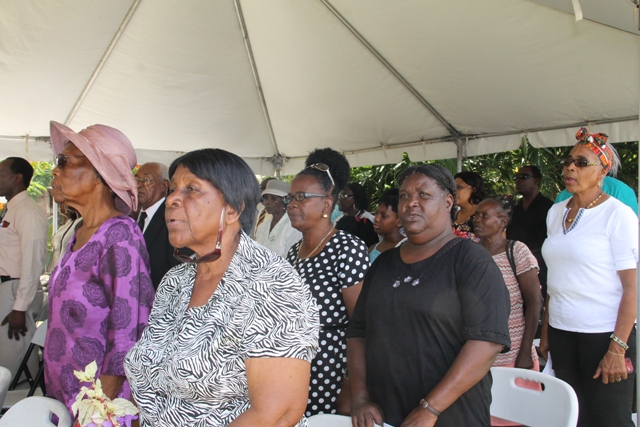 "The people who were lost were engaged in serious economic activity, trading the produce of Nevis in St. Kitts and purchasing the commercial items from the stores in St. Kitts because that was the nature of the entire movement. It is a transforming point in our history," Mr. Amory said.
The Premier stated that memorialising those who perished 47 years on is not done to continue to appropriate blame but to remember their contributions which helped Nevis to become a better place.
He said the memorial erected on the Samuel Hunkins Drive, serves as a reminder to everyone and to those yet unborn, that Nevis is not forgetful of those who have done good, sacrificed their lives for the good of the country, made Nevis what it is today and taught that through hardships they experienced, there could be a better day.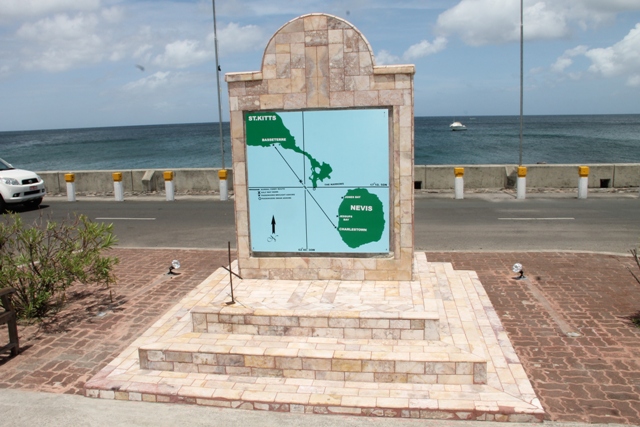 Among those present were Deputy Premier of Nevis Hon. Mark Brantley, Hon. Alexis Jeffers, Hon. Hazel Brandy-Williams, Hon. Troy Liburd, Michael Perkins, President of the National Assembly, Hon. Farrell Smithen, Hon. President of the Nevis Island Assembly and Hon. Roberto Hector, Member of the Opposition on Nevis.