NEVLEC working to improve generation capacity; calls on customers to honour obligations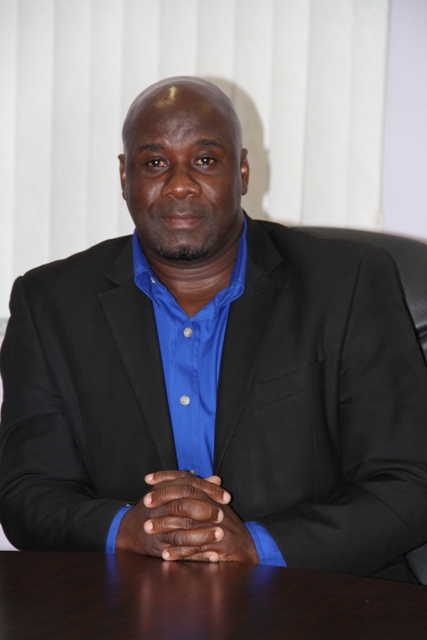 NIA CHARLESTOWN NEVIS (November 11, 2016) — Minister responsible for Public Utilities on Nevis Hon. Alexis Jeffers reiterated his call to customers of the Nevis Electricity Company Limited (NEVLEC) to honour their obligations to the institution.
Mr. Jeffers was at the time delivering a status report on the company, at a townhall meeting hosted by the Nevis Island Administration (NIA) at the Jessups Community Centre on November 03, 2016. The event was the second in a series of meetings held at the community level to give an account of its stewardship.
"If you use a utility service please pay your bills because that is the funds that is needed to ensure that the company continues to bring quality and efficient service to you the people here on the island of Nevis.
"There are times when you don't have all the money but bring what you can. Keep your account rolling and that would ensure that NEVLEC continues to provide the services that we are mandated to provide," he said.
The Minister said the public often abuses the services that the Administration provides but in the case of private entities they were ready and willing to pay their bills to avoid disconnection.
In the case of NEVLEC, Mr. Jeffers noted that the Company which is owned by the Administration, prefers not to disconnect its customers and allow them to make an effort to settle their bills.
Meantime, the Minister said NEVLEC is actively working to improve its generation capacity.
Over the past few weeks we have been speaking about the improvements in the generation capacity at NEVLEC.
"We have procured a 2.5 megawatt containerised generator that I spoke about back in August this year when we had our first town hall meeting…
"We have since met all of our commitments to the supplier and the generator is now here…Today we were putting that generator on the pad that was built for that generator and over the next two to three weeks we should have the commissioning of this generator," he said.
Mr. Jeffers added that the generator is meant to provide reserve power for NEVLEC. He said though it can run continuously it is not designed to run 24 hours.
"It is meant to provide us with that cushion, that ability to do all the lesser repairs that has to be done at the power plant. We have some aging engines. The exhaust needs to be repaired. The Wattzilla is long overdue for major maintenance and this particular containerised generator would give us that relief in terms of getting those repairs done.
"So that would ensure the plant is brought back up to where it should be and providing what it should provide and that is providing an efficient power supply," he said.