NIA acquires land to build out the Water Taxi Pier facility at Oualie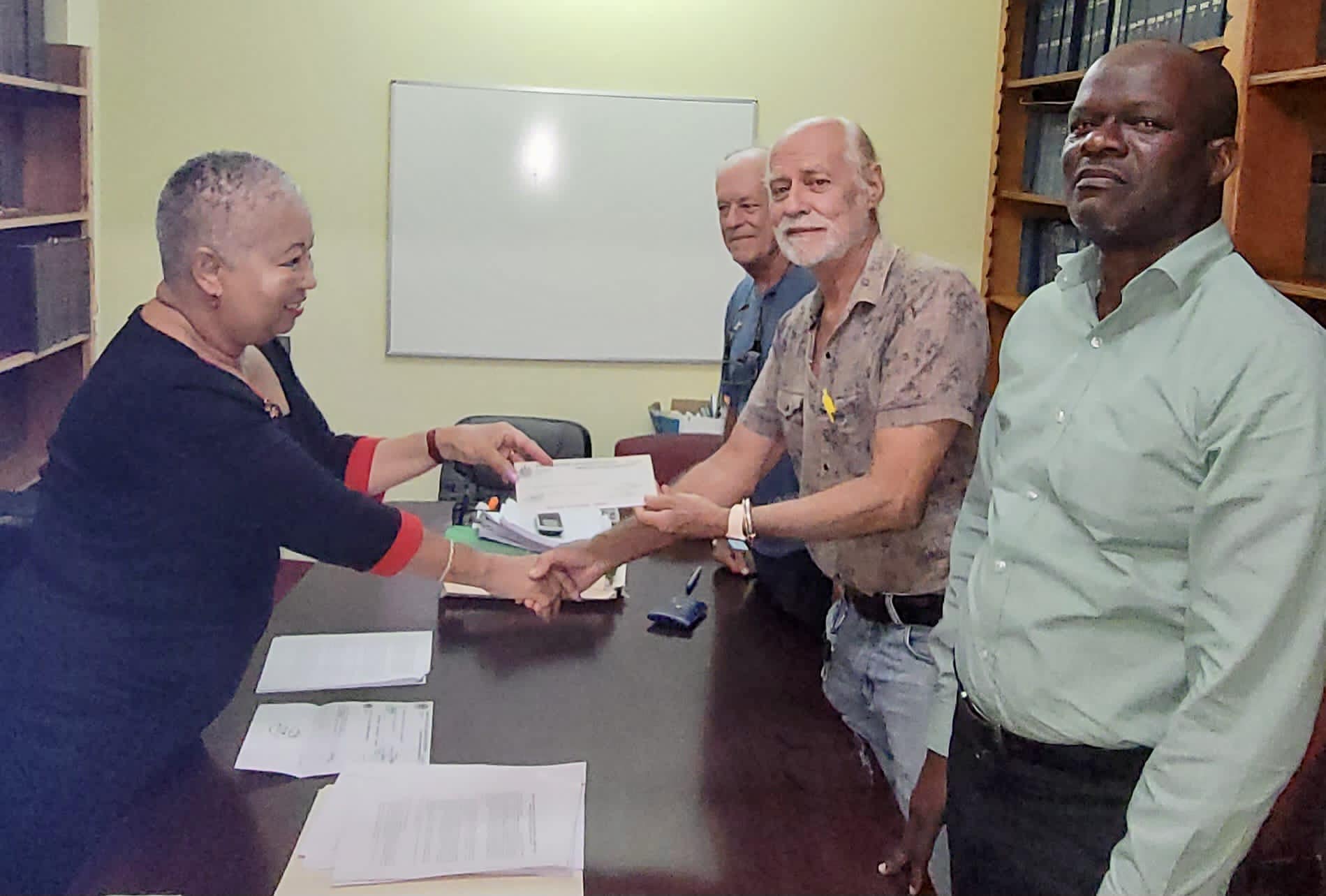 NIA CHARLESTOWN NEVIS (February 09, 2023)- The Nevis Island Administration (NIA) has successfully negotiated the acquisition of approximately 9.1 acres of land at Oualie, intended for use in the build-out of the Water Taxi Pier facility.
On February 06, 2023, the Nevis government, through its Legal Department headed by Legal Counsel, Mrs. Hélène Anne Lewis, executed agreements and paid a deposit to the landowners.
Premier of Nevis, Hon. Mark Brantley spoke on the critical acquisition saying, "The purchase of the 9.1 acres of land at Oualie was intended for parking and to build out infrastructure at the Oualie Water Taxi Pier. We have seen considerable usage of that facility since it's been built, and we feel that it is now time to create amenities that will accompany that facility and allow that facility to be more user friendly for those who are seeking to transit via that facility into and out of Nevis.
"We took a giant step on Monday. Our vision to build out the infrastructure of our beloved Nevis continues to manifest itself."
The Premier thanked Hon. Alexis Jeffers who had concluded the major negotiations during his tenure as Minister of Lands, and congratulated Deputy Premier Hon. Eric Evelyn, the present Minister of Lands, for the successful conclusion of the deal. He also extended thanks to the Yearwood family for agreeing to sell these lands.
The Concerned Citizens Movement-led NIA completed construction of the pier at Oualie in May 2019, resulting in the burgeoning of the water taxi business with all of the companies operating the inter-island transit service from the facility being Nevisian-owned.
The initial phase of the build-out will see the provision of over 30 parking slots with a view to developing other amenities in the environs of the facility over time.