NIA commissions new reservoir to bring more water to consumers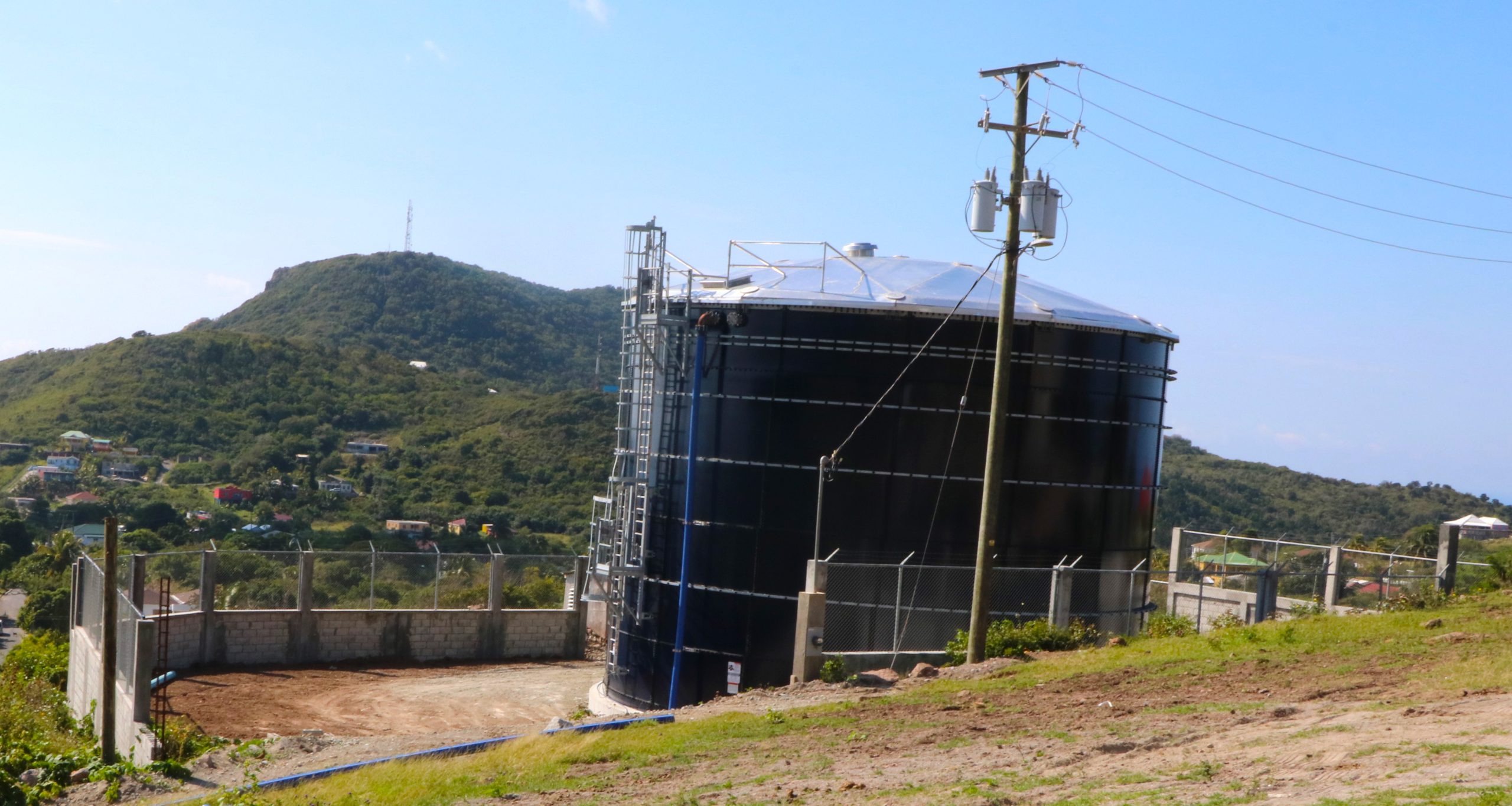 NIA CHARLESTOWN NEVIS (March 15, 2023)- The Nevis Island Administration (NIA) continues to take proactive measures to ensure consumers on Nevis have an adequate supply of potable water, commissioning a new 250,000 gallon water tank in the Zetlands area on March 13, 2023.
Hon. Spencer Brand, Minister responsible for Water Services on Nevis, said the official commissioning of the new glass-fused-to-steel reservoir "signals again the commitment of the Nevis Island Administration to the people of Nevis in ensuring that we build out Nevis in a sustainable way, and I think this new tank is a clear indication that we are committed to that plan. This tank will now serve Market Shop area all the way down to Morning Star [Estate].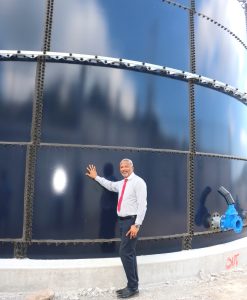 "One of the mandates of the Nevis Water Department is to ensure that we can produce water for the people of Nevis 24 hours a day, seven days a week, 365 days a year, and I believe we are well on our way to accomplishing that."
Deputy Premier Hon. Eric Evelyn, elected parliamentary representative for St. George, said he is proud to be part of an Administration intent on ensuring that every household and business on the island has access to a good quality of water.
"I am happy as the area representative for St. George, Gingerland, because as part of that mandate of the Administration, the people of St. George are not being left behind. I'm also very happy that this is the second tank of this quality that has been installed in my constituency, we have one in the Stoney Hill area and this one installed here at Pond Hill borders my constituency and the constituency of St. John's," he said.
Also present at the ceremony were Mr. Denzil Stanley, Acting Permanent Secretary in the Ministry of Works and Water Services; Mr. Floyd Robinson, Water Resources Manager; Ms. Santonnya Mills, Water Department Manager; Mr. Clychawn Wilson, Head of Production at Water Services; and Mr. Ronell Webbe, Manager of Precision Construction, the company contracted to build the facility.
The new reservoir replaced on older 160,000 gallon fiber glass tank which lost water due to leakage. Minister Brand assured that the NIA would continue the build out of the island's water storage capacity to be able to meet the increasing demand for the critical resource.