NIA designing projects to enhance lives of people of Nevis, says Premier Brantley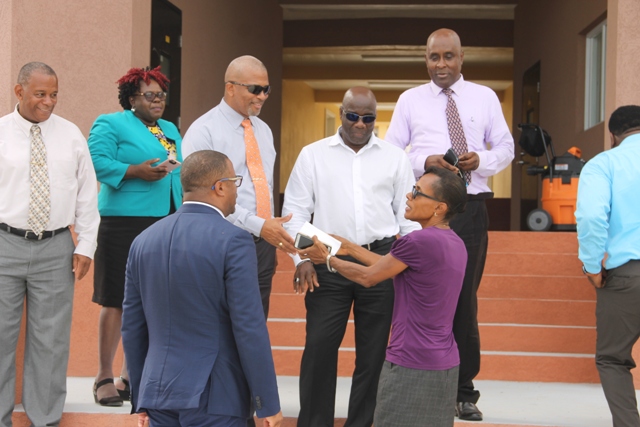 NIA CHARLESTOWN NEVIS (June 07, 2018) — Hon. Mark Brantley, Premier of Nevis says the Nevis Island Administration is designing projects that will enhance the lives of the people of Nevis.
Mr. Brantley made the comment on June 06, 2018, at the end of a tour by the NIA Cabinet of five ongoing projects, all at varying stages, ranging from road works at Upper and Lower Stoney Grove and Brown Hill, the completed new office complex at the Gingerland Secondary School and renovation works at the Cultural Complex in Charlestown.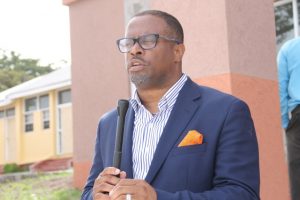 "It's clear that we are spreading the development and the infrastructural development across the island.
"We say 'people matter most' and all of these projects are designed to showcase our people, to enhance the lives of our people in particular. If you realise, on all of the projects you see local labour, local contractors. We are empowering our people and for me, that is important," he said.
The Premier reminded that he promised to put Nevisians first and under his leadership, the NIA would continue to do so.
He stated that the Cabinet is pleased with the project's progress and expressed hope that the people of Nevis would be equally pleased with the administration's effort.
"We were very pleased with all that we have seen and I hope the people of Nevis will also be pleased with the effort that is being made to serve them because that is why we are here, to serve them.
"I wish all the people of the various communities enjoy these projects because they are being done for them," he said.
Also present on the tour were Hon. Alexis Jeffers, Deputy Premier; Hon. Eric Evelyn, Hon, Spencer Brand, Junior Ministers Hon. Hazel Brandy-Williams and Hon. Troy Liburd and Mr. Stedmond Tross, Cabinet Secretary